I had saved a link to this simple, pretty necklace a while back, way before I knew how to crochet. And then, just after I learned basic crochet Rebecca Sower posted this tutorial so I decided it was time for me to sit and make some.
I am not sure why but I wasn't able to get good photos for these.
I first made this one: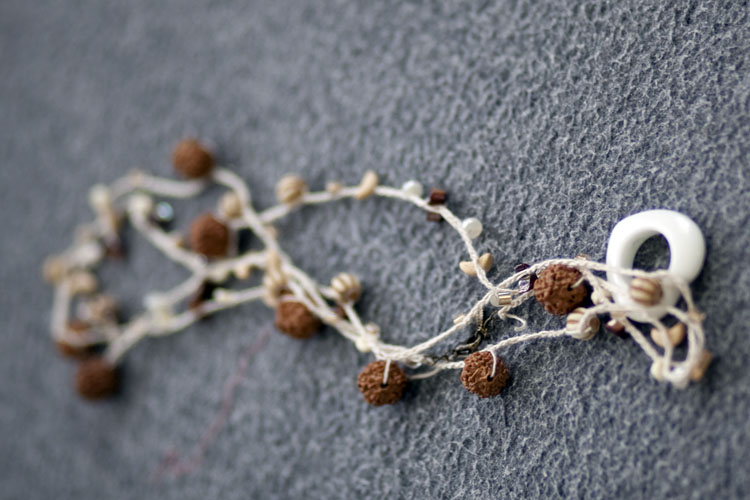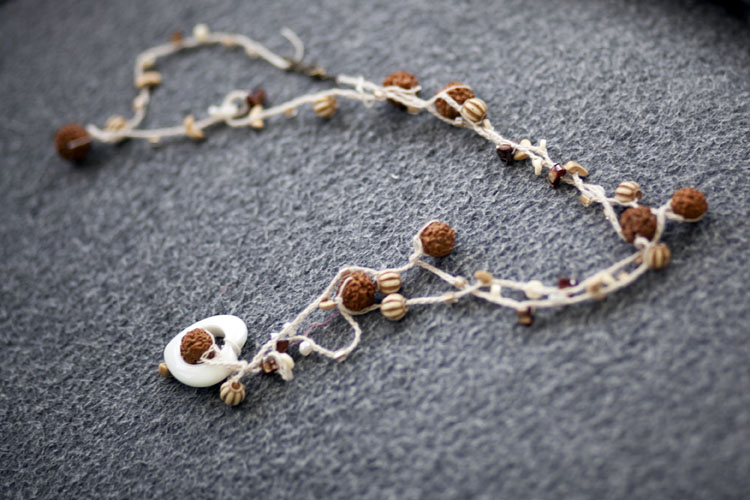 And then wanted to make something more subtle and daintier.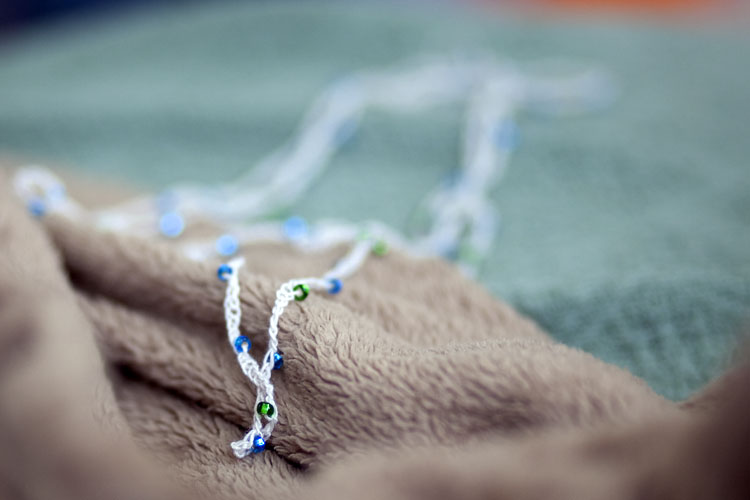 I love wearing this one on my wrist.
simple, fun and sweet-looking. Nathaniel loves touching it, too.