I wanted to make this bag ever since I first saw it.
I don't know why I never realized how small it is, but it's tiny. It's just a cute, little bag. I am in love with these polka-dot fabrics so of course I used those again: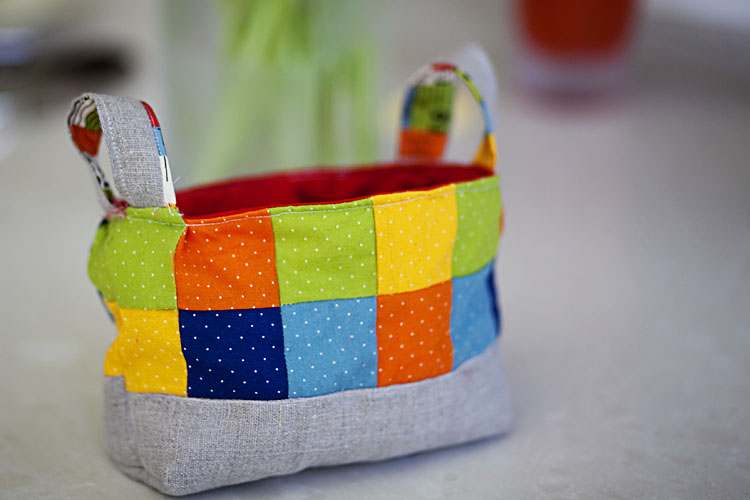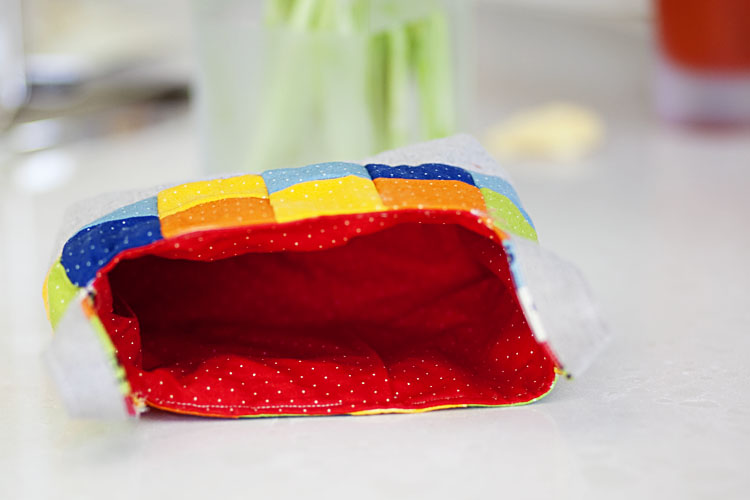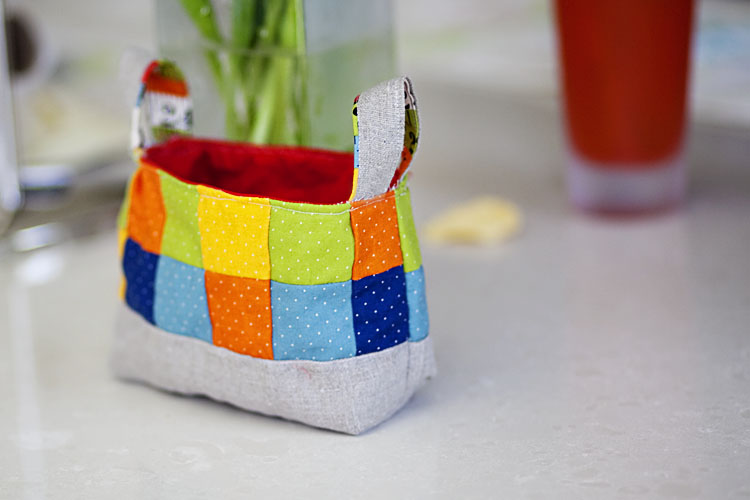 It now stores my fabric scraps. Love love love this little bag.