Welcome to the Blog Hop! The hop starts today, Friday July 2nd through Sunday July 4th. Each blog will be showcasing a different project inspired by summer and all of its glory! Hop through each blog to check out the instructions for creating each project, then choose a project to recreate. Post your project in the AMM gallery and in this thread. You will have until Friday July 9th at midnight to post your project to be eligible to win an Echo Park Collection pack! More than one project created earns you another chance in the random drawing. Please be sure that projects are created especially for this contest. Good luck!
Since David is starting Kindergarten in the fall, I decided we would spend this summer at home together. I didn't sign him up for summer school or for any specific activities. To make sure we wouldn't get bored, I made a layout with a list of activities we can do. I used photos of each of the activities and also listed them. This way, if we want spontaneous ideas, we can close our eyes and point at one and do that one.
Here are a few details: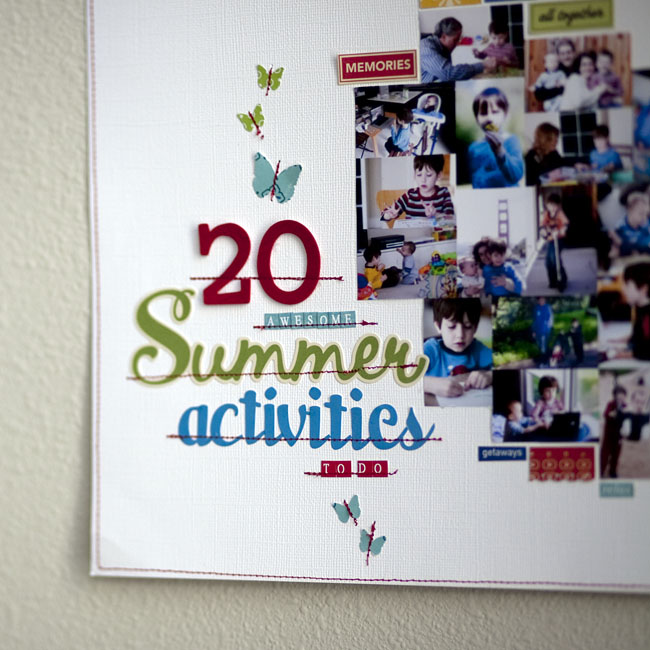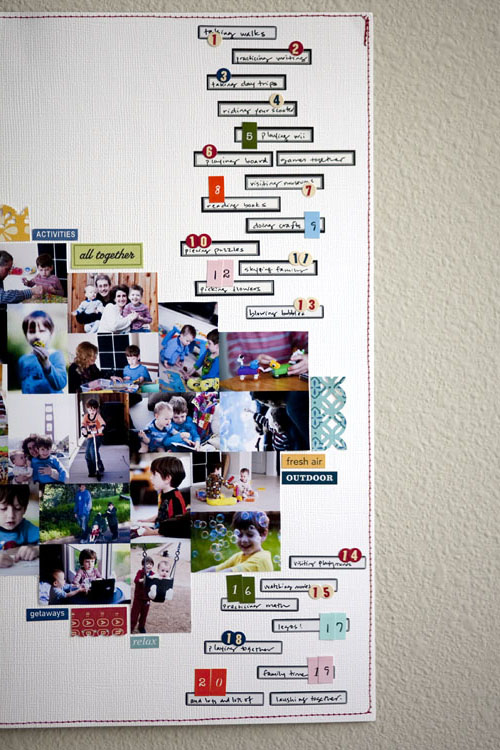 I wanted to show you how I did the photos for this layout so I took a little movie in Photoshop. I am pretty sure you can do the same thing in Photoshop Elements.
And, finally, here are some of the items I used on my layout:
1. 7gypsies labels
2. Jenni Bowlin tiny stickers
3. The "summer" sticker
4. Tiny alphas (tho mine are red and teal)
Make sure to go check out Kat Glossop's site for more inspiration!