Here are some more pages I did:
I've been looking at some of the art I bookmarked in Pinterest and trying to emulate them. Sometimes it helps to do this so I can learn new ways to look at art. New strokes, etc. I don't sell my art so I figure it's ok to copy and give credit. So the next few pieces I'll be sharing are like that.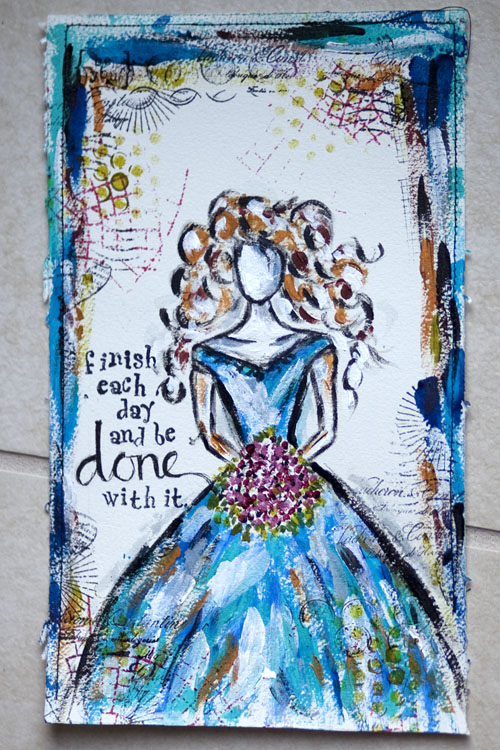 The full text reads: Finish each day and be done with it.
This art is my version of: ZsaZsa Bellagio's painting
And here's the next page: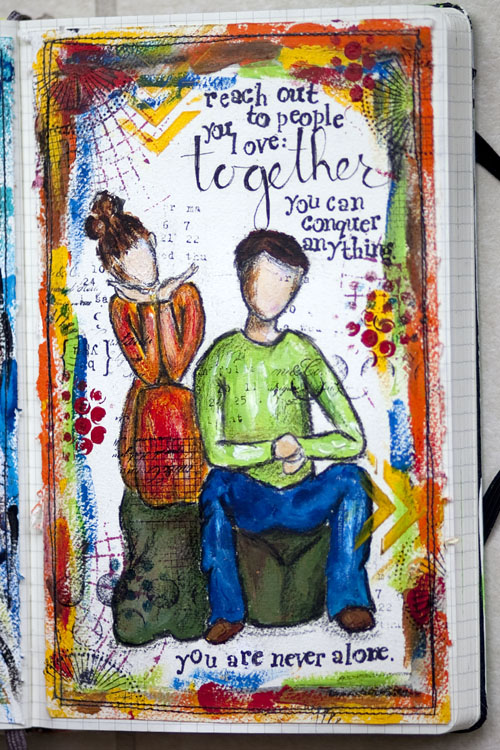 The full text reads: do not be afraid to take a calculated risk. all growth comes from taking chances.
and this is my version of this willow tree sculpture by susan lordi
Well here we go. More coming next week.
---
I am creating multiple art journaling pages a week for now. You can read more about this project here. This set uses the Fabriano Roma papers.