Today is just about our weekly family photo and a few thoughts. Light wasn't accommodating when i took these shots.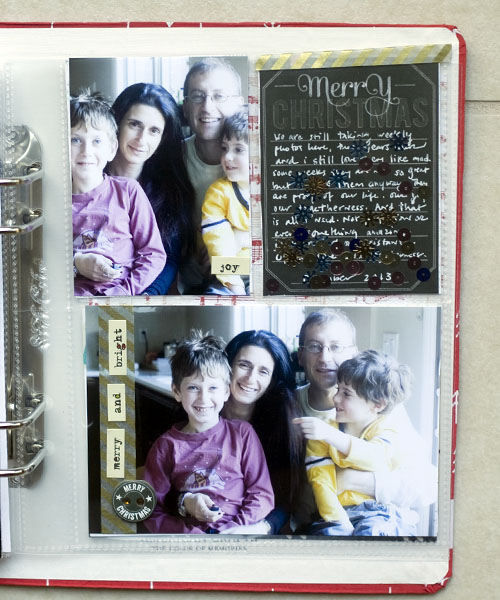 in the journaling pocket, I put a bunch of sequins just for fun. For now I put some tape on top but once I do the other side, I will stitch the top of this pocket.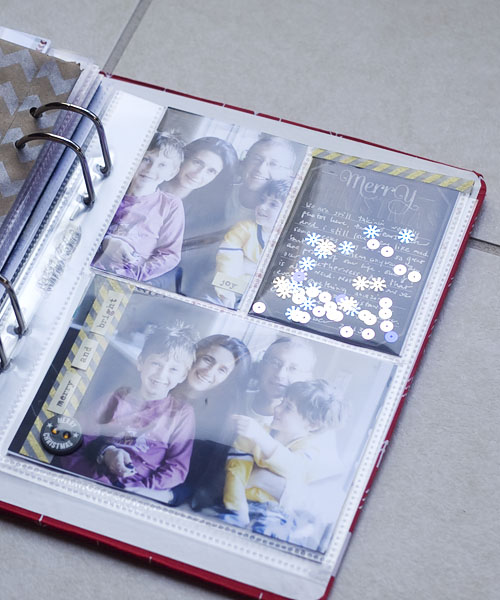 there we go. See you tomorrow.