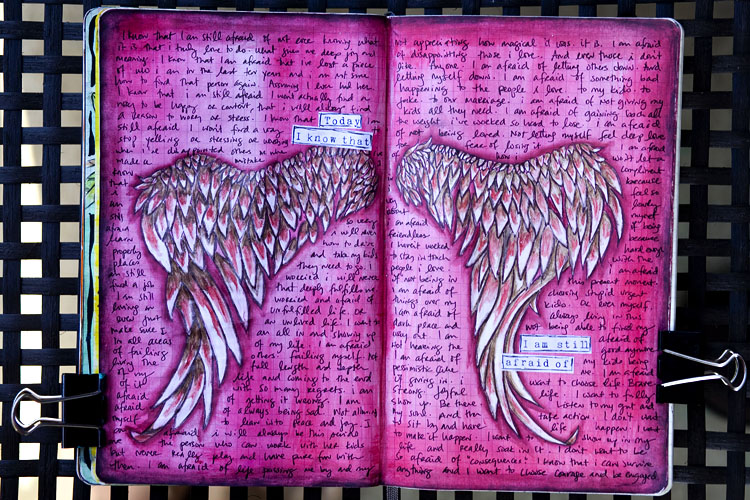 This week was all about wings. I randomly googled wings and picked the first one I liked. I then drew and painted the inside with white paint. And then I used my peerless watercolors and some watercolor pencils to add some color inside the wings. And then I used the Stabilo All to outline each feather. And there we are.
prompt says: today i know that i am still afraid of
I wrote about how i am still afraid of not knowing what the future will hold.
---
Today I Know is a project for 2014. You can read more about it here.