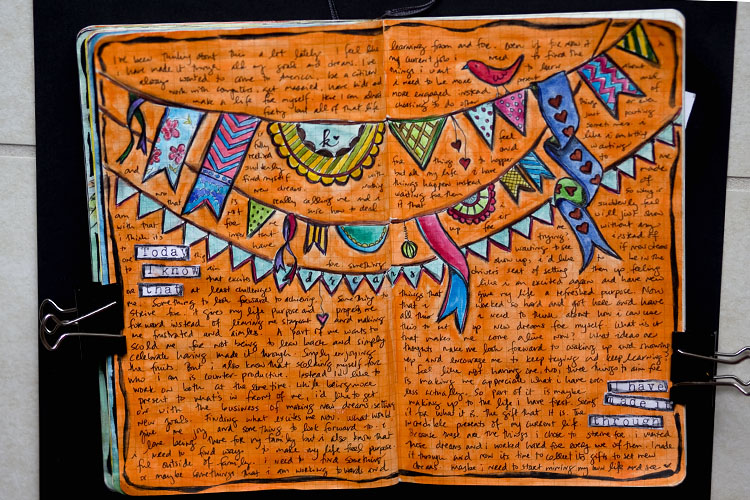 This week's inspiration also comes from the Craft-A-Doodle book. Again from the artist Pamela Keravuori whose projects are amazing.
I drew this page and then colored it using Faber Castell qrt pencils and some peerless watercolors. Then I used some other water color pencils and I used some pastels. Some neocolor 2s as well. Then Stabilo All to trace it all once more. I colored the background with the gelatos.
prompt says: today i know that i have made it through
I wrote about how i made it through all my goals and dreams and it's time to make new ones.
---
Today I Know is a project for 2014. You can read more about it here.