This week's page is for My Mind's Eye. I couldn't connect with the work for Life Book this week so I decided to do something different. I tend to be one of those people who always worries and assumes things will go less desirably than planned and this is a reminder I need in my life regularly:
give up that there's something wrong, life can be sweet if you let it.
This page is pretty simple, just some hearts and a title with a lot of my favorite yellow paint. It's warm and shimmery and makes me happy.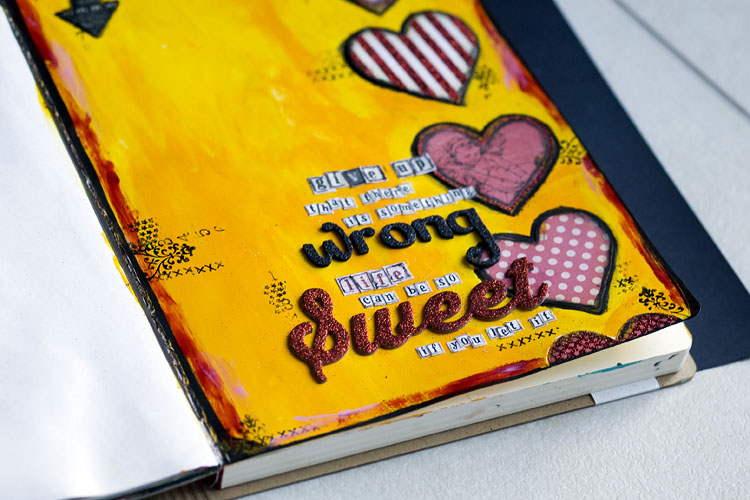 ---
Remember This is a project for 2014. You can read more about it here.