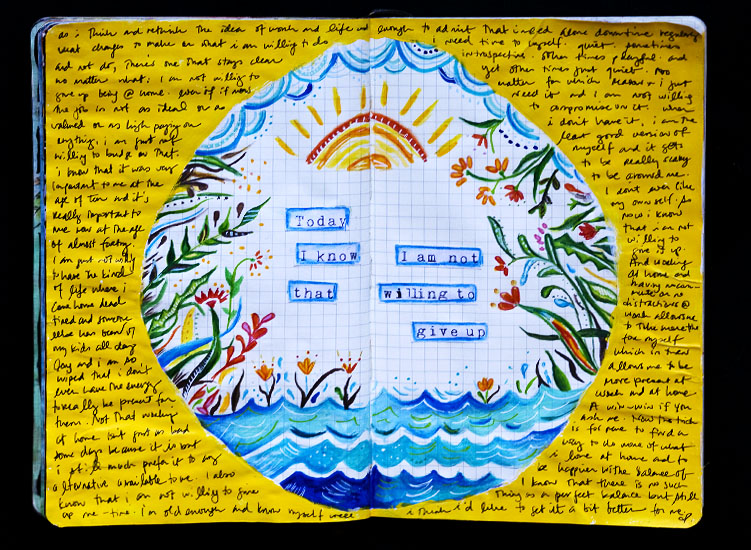 This week's inspiration comes from this pin. I have no idea why I thought I could tackle this amazing piece of art.
I drew this page and then colored it using Montana paint markers. For the first time, I didn't draw with pencils first, I just drew right with the marker and hoped for the best. I then added a bit more layers with watercolor pencils. For the background, I originally did purple and hated it so very much that I decided to gesso and paint over it. I don't like how matte the paint is but i still like it better than the purple.
prompt says: today i know that i am not willing to give up
I wrote about working at home and about taking time to myself.
---
Today I Know is a project for 2014. You can read more about it here.