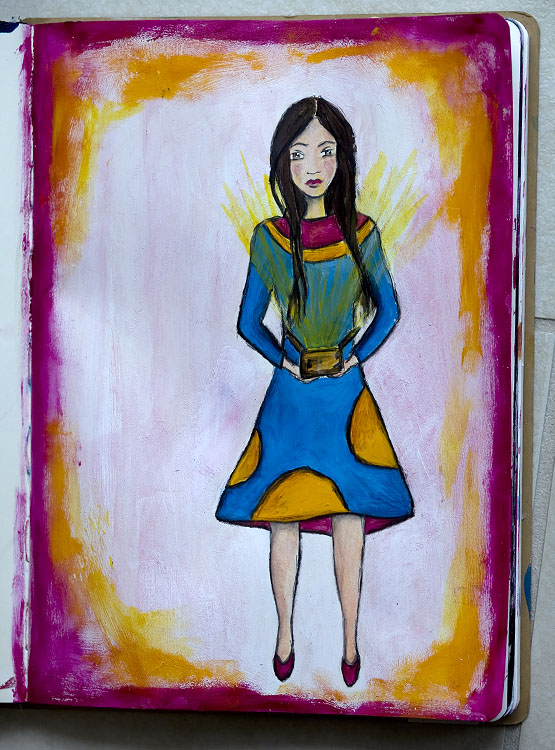 This week's page is also from The Walk. Week two. One of the assignments this week was to collage a self portrait and then write/collage a list of things about yourself. What you're good at. What's your essence, etc. I decided to draw mine and made this girl.
My girl is holding a box. Last year, when I was in a Coaching course, we did a visualization exercise where we were to find out our Captains and what came to me was this little girl and she gave me a box. When I opened it, it was filled with light. Over that course and the next few months, I've come to believe that it represented the light we each have within ourselves and she was giving me mine and telling me to open it so it can shine through me. And also that this is what I want to do with others. Help them let their light shine through.
So once I drew my girl, I made some lines in the background and journaled all over it.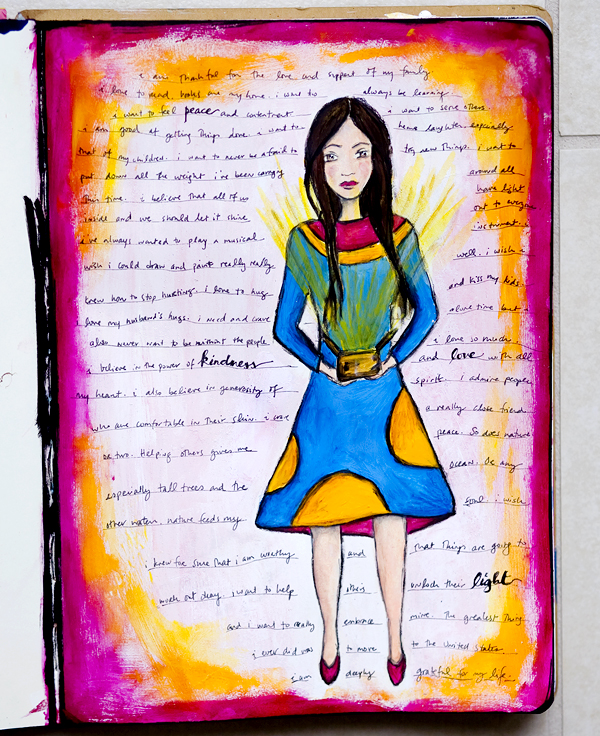 ---
Remember This is a project for 2014. You can read more about it here.