The second assignment for week three of The Walk was about creating art piece around the treasures we want to collect on our walk.
I wanted to do something simpler this week. I knew my treasures were my four core desires: grace, whole, engaged, and serene and then I added healthy, self-compassion, and peace to that list.
I made a tree and decided to hang some "heart" fruits off of it. To symbolize the fruits I want to collect for my heart.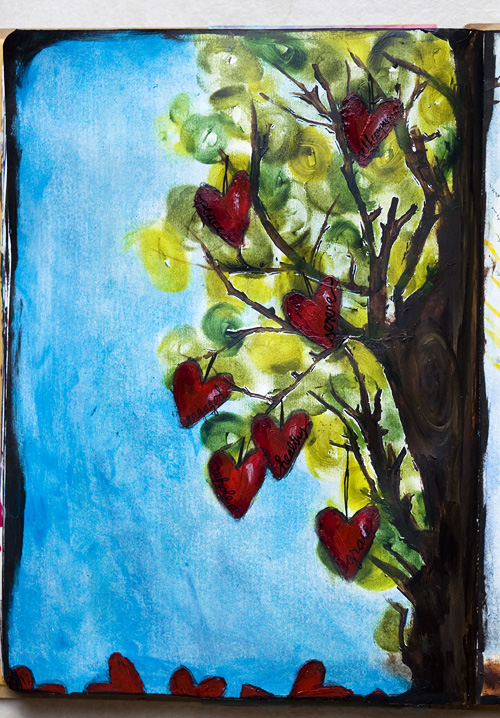 I didn't work too long on this. Just wanted it to be simple.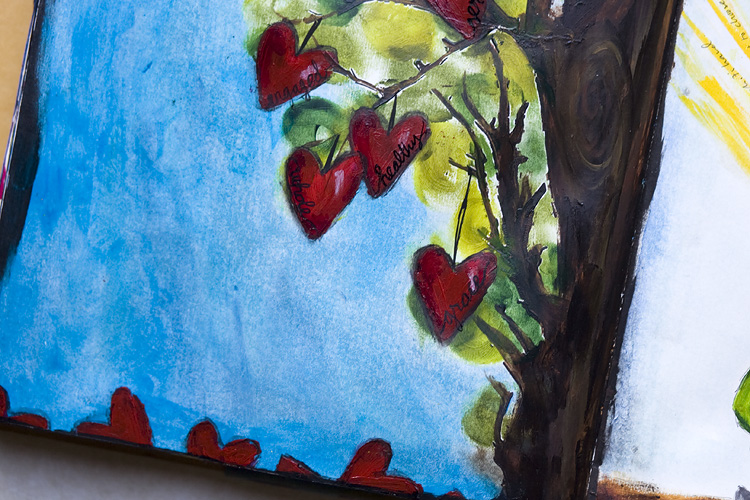 another closeup.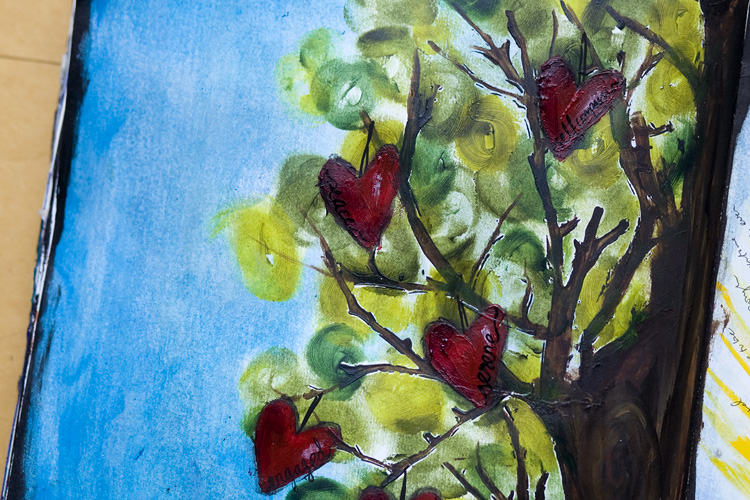 And here are the two pages for week three next to each other.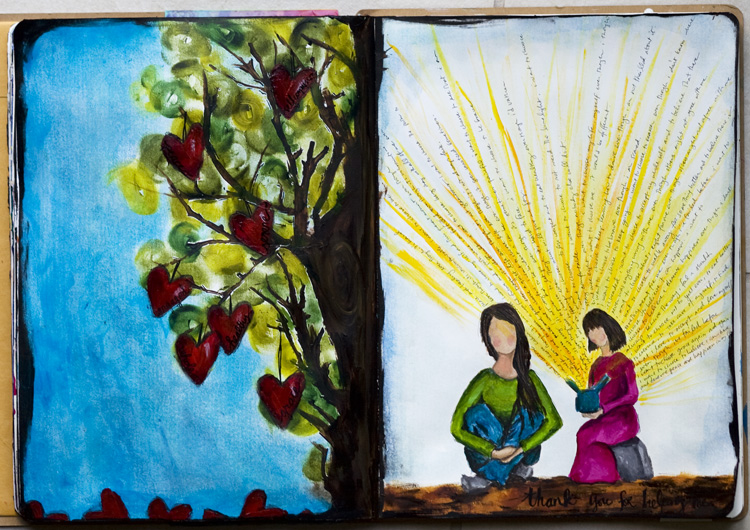 Another reminder to keep my core desires in my heart and in my path. They are what I want to remember. They are what I want to hold. They are the treasures I seek.
---
Remember This is a project for 2014. You can read more about it here.