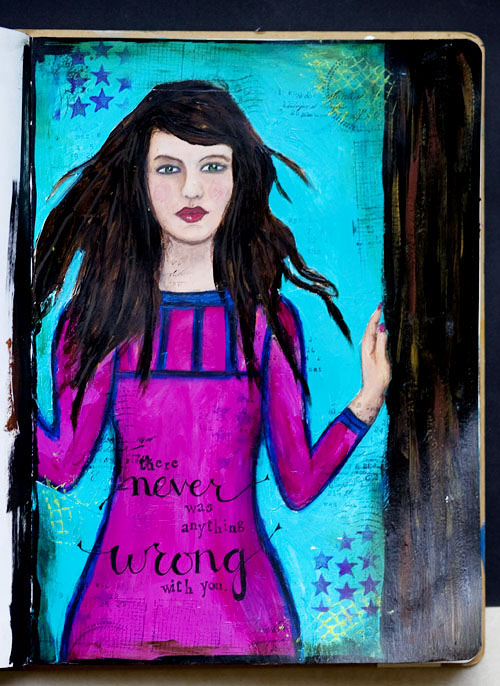 This is week ten of Life Book which is taught by Tam. The Lesson was on painting over collage.
This page started like this:
which was a model from the Antropologie catalog.
I am not crazy about how it turned out. There's something about the face that's bothering me. I don't like the lips or the hair. I really dislike the dress. It just all looks too fake to me.
But still… it was a new technique and again something I would never have done on my own. So I am grateful.
The writing says: there never was anything wrong with you.
It's from a book by Cheri Huber. Something I really want to remember.
---
Remember This is a project for 2014. You can read more about it here.