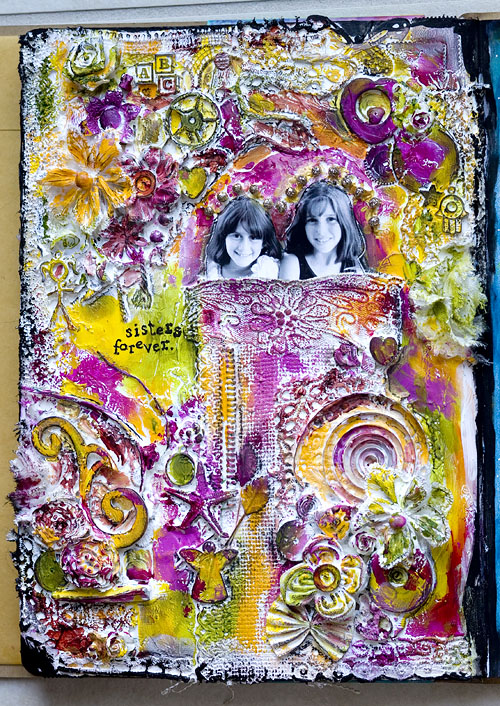 Life Book week twelve was taught by Anna Dabrowska. Anna has a very particular style and it's really really far from mine. I was reluctant to try this one but I am taking Life Book just for this reason so I wasn't letting it go. After a bunch of whining I decided to sit and do it.
This page uses a lot of matte medium which I don't like. It uses a lot of gesso which I don't use. And it has a lot of dimension, which I usually don't have anything to do with.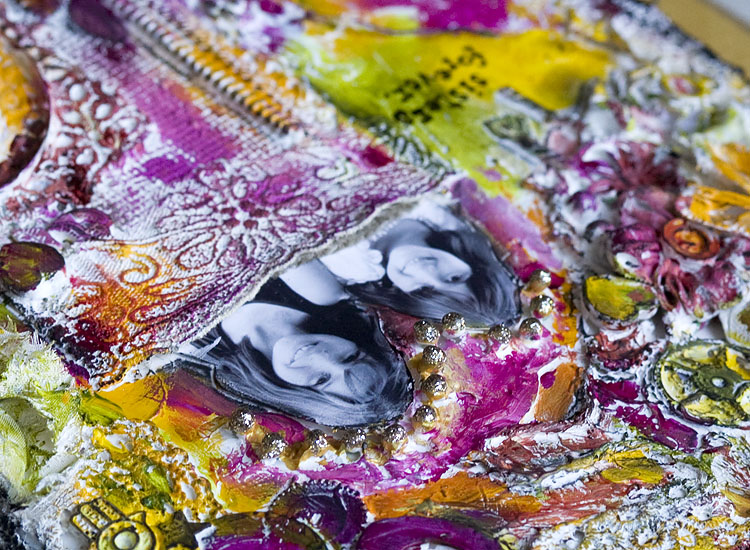 but here we are.
I used a childhood photo of my sister and I and wrote: sisters forever.
I love you Yona, and you're the best sister in the world and in my heart and mind and thoughts no matter where you are in the world.
---
Remember This is a project for 2014. You can read more about it here.