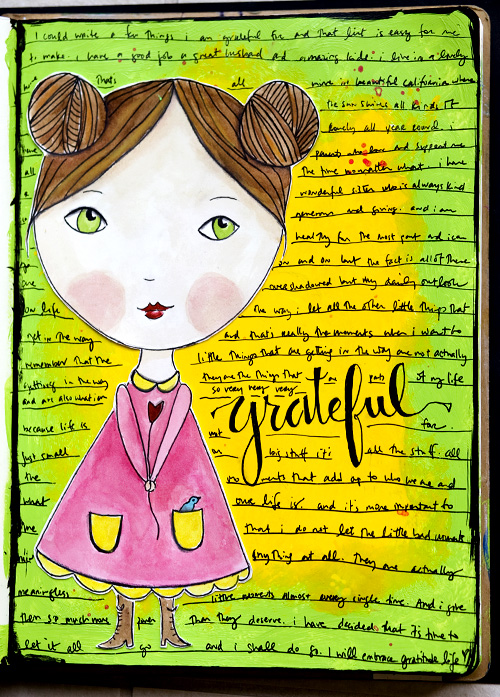 Back to Life Book. Life Book week seventeen was taught by Tascha Parkinson. Her style, too, is nothing like mine. Her page was small, sweet, and cute. I decided to make her character gigantic. It's cute.
Way cuter than I am likely to make on my own. But I like the colors, the way it's so different, and it's cuteness too I guess.
The text says: grateful and all the journaling in the background is about all the things for which I am grateful.
Another different page. My goal with Life Book was to practice something different regularly and I am definitely getting that.
---
Remember This is a project for 2014. You can read more about it here.