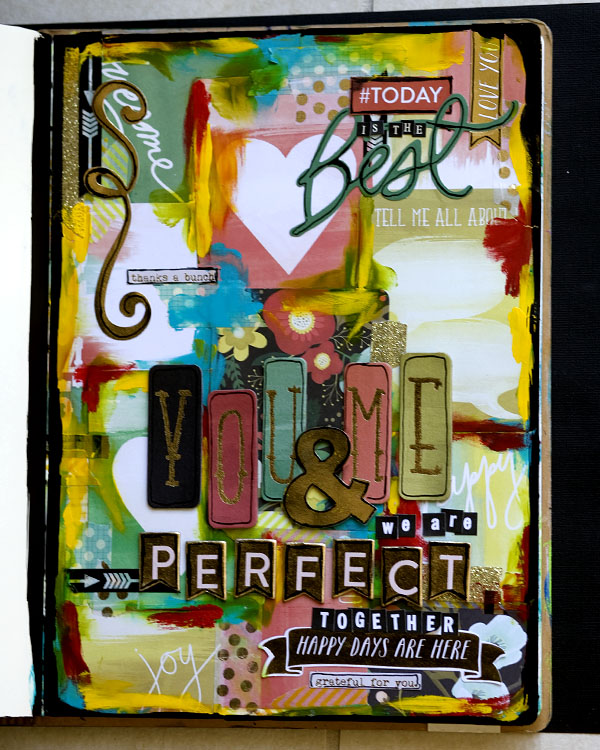 Another break from Life Book to show you a page I made for My Mind's Eye. I really liked all their new cards and wanted to just have fun with the beautiful colors and all the gold. I can't get enough of gold these days. I want to use it more and more.
This page says: you and me, we are perfect together.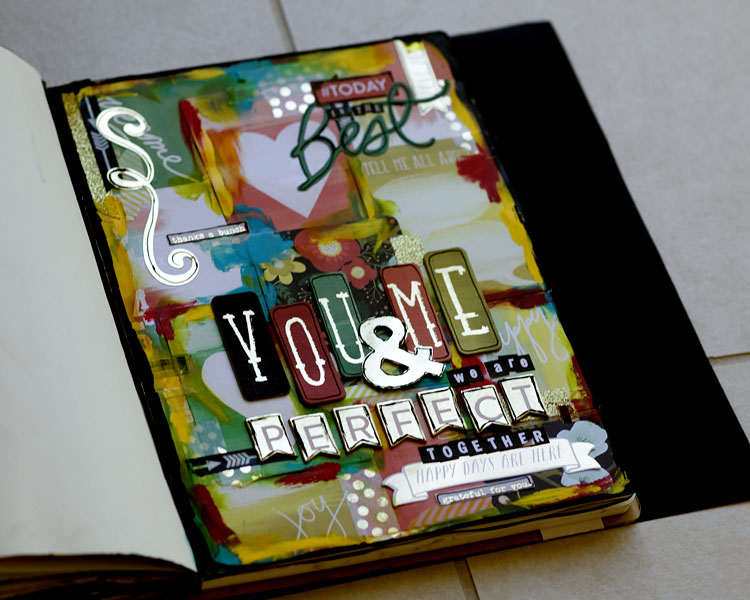 This page is about my husband and how wonderful he is. How he's always patient with me. And how deeply he loves me and how right he is for me. Of course, we have our tough moments but again and again, he reminds me that I got so very, incredibly lucky when I met this man.
I love you my wonderful husband.
---
Remember This is a project for 2014. You can read more about it here.