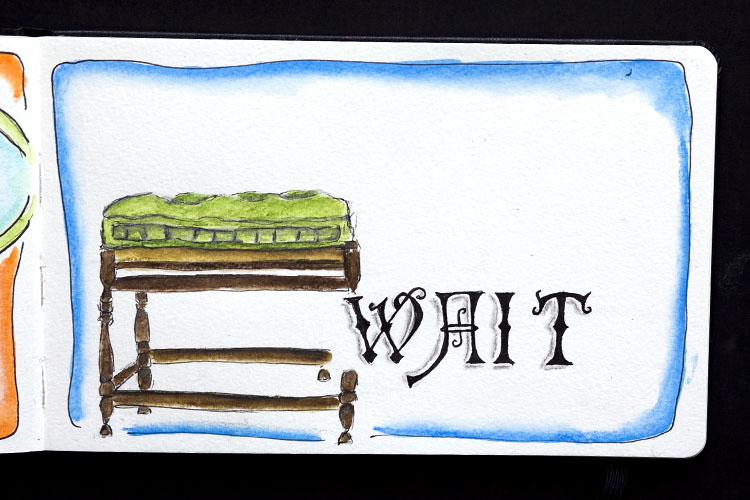 For this week, I picked wait. Wait is different than pause in that it is a specific act I want to do while I listen. When I think the other person is not done, I want to be able to wait longer, better. When I think they are done, I still want to wait a bit longer and see what more comes. I know that if I wait, more always comes. And often that's where the gold is. So wait I shall.
The lettering I used here comes from a book.
The image here is supposed to be a chair to sit on while I wait.
---
Listen with Intent is a project for 2014. You can read more about it here.