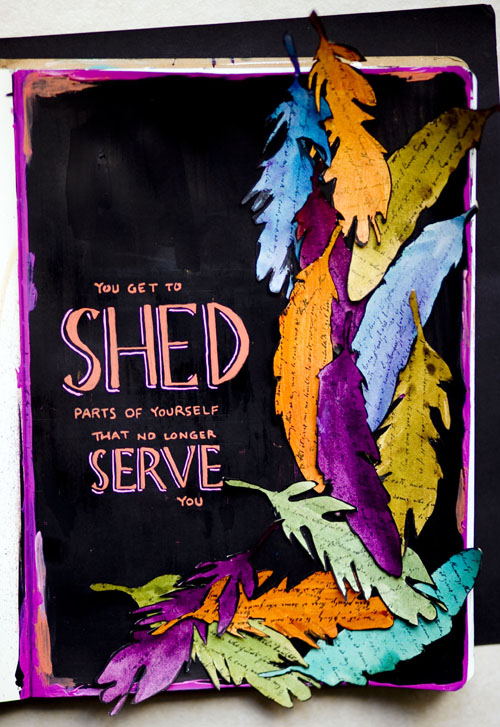 Life Book week thirteen was taught by Dyan Reaveley. I sat on this one for a long time but then when I finally sat down, I knew I wanted to use feathers. I used the Crafter's Workshop stencil to draw them and cut them and then I colored each of them with different mists and stamped them with writing stamp. and then outlined the edges.
I then couldn't decide what to do with the background. I tried like five different ones. When I finally, finally tried black, I loved it. Everything was easy from there on.
The writing says: You get to shed parts of yourself that no longer serve you.
a few details: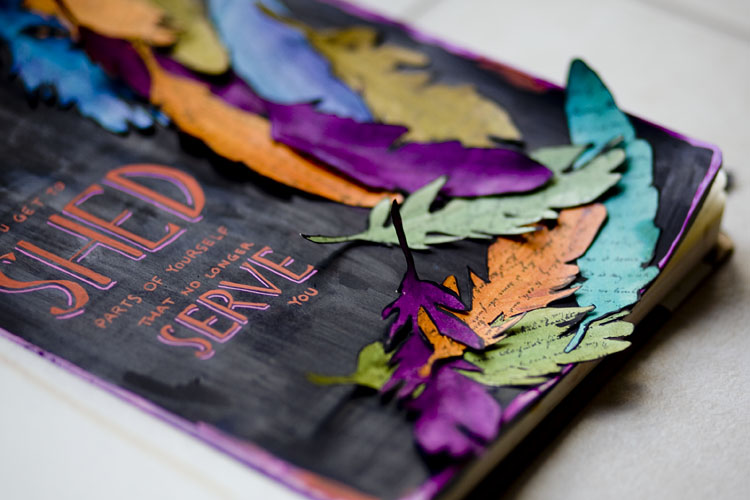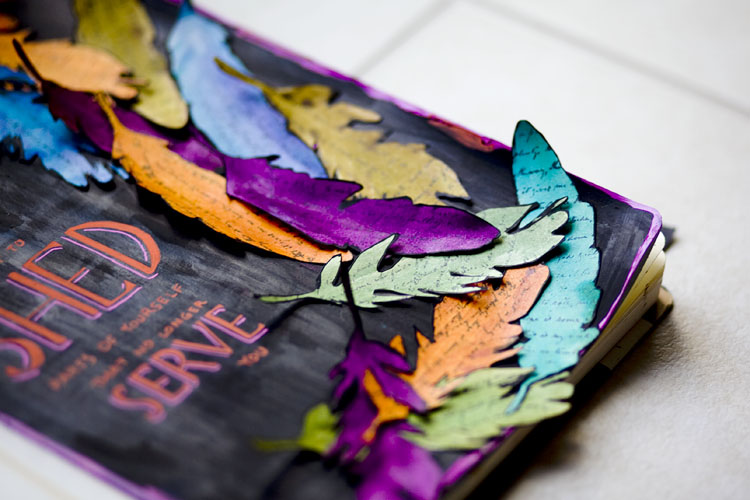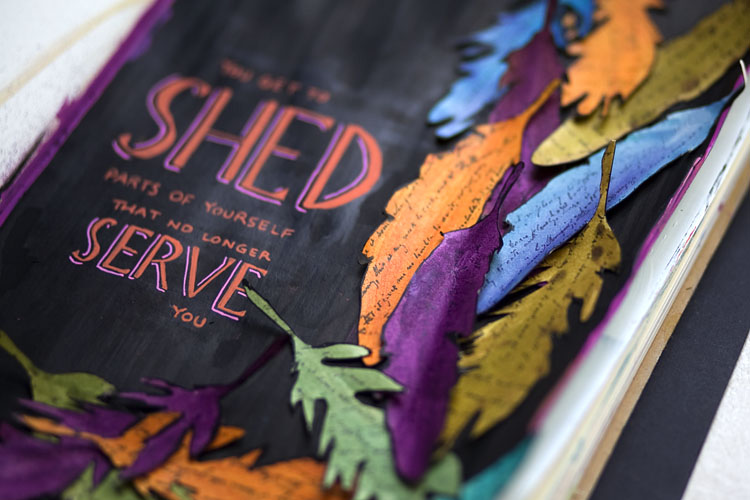 but here we are.
---
Remember This is a project for 2014. You can read more about it here.