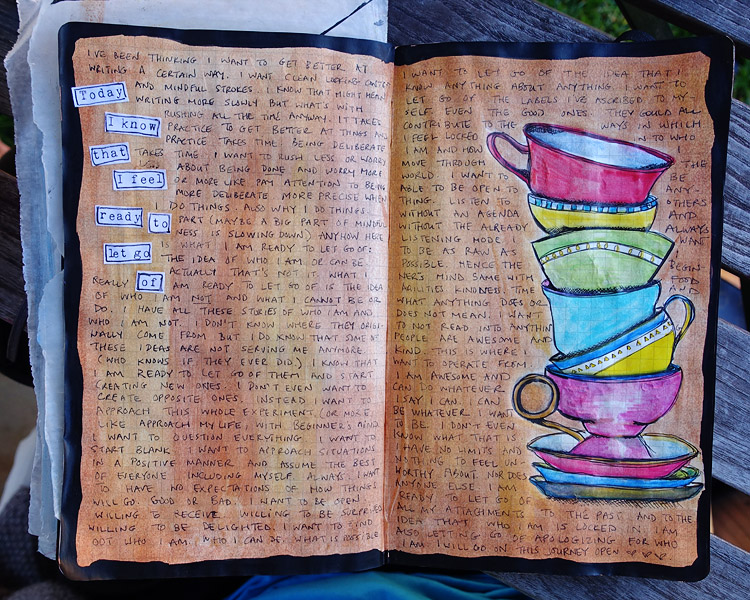 This week's inspiration comes from this pin. I used pen and watercolors. This is the last page in my book. But I wasn't ready to be done yet so I think I will be glueing extra pages to finish out the year.
prompt says: today i know that feel ready to let go of…
---
Today I Know is a project for 2014. You can read more about it here.