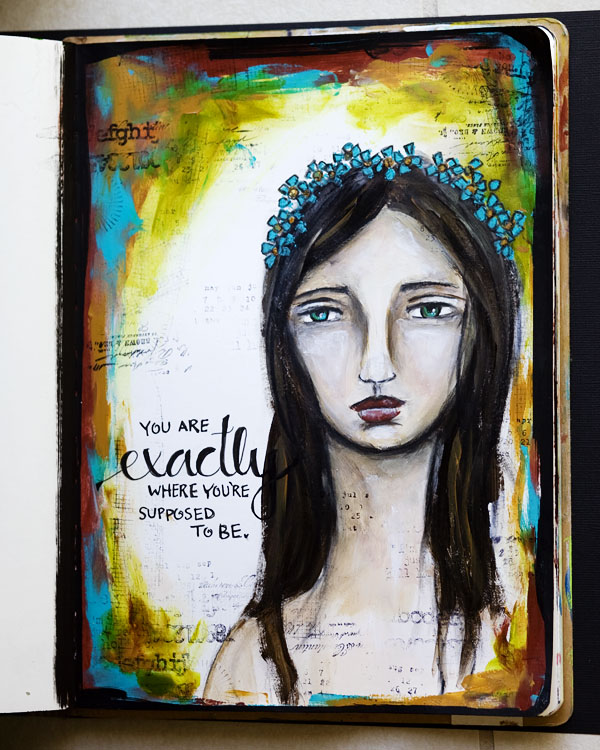 Life Book week 25 was back to an assignment from Effy Wild. Her art was totally different but when I sat down to create, this is what poured out of me. It happens that way sometimes. This lady is made with acrylics. And she is not my favorite but I do like her message:
You are exactly where you're supposed to be.
---
Remember This is a project for 2014. You can read more about it here.