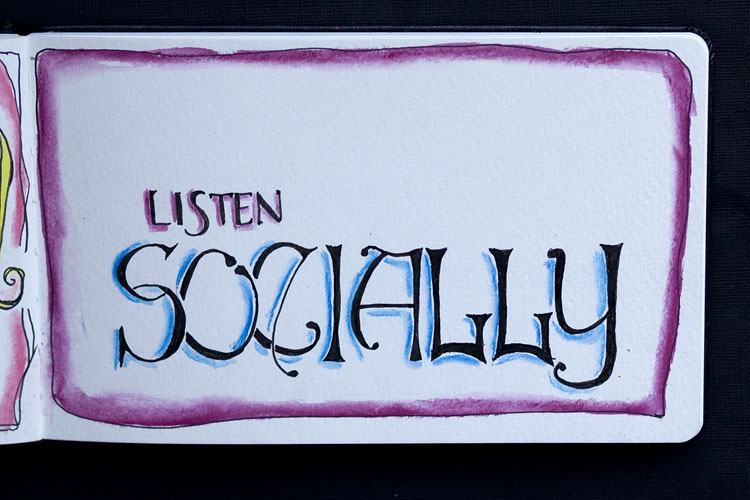 For this month, I picked "listen socially." While I am super talkative, being social is not something that comes naturally to me. I much prefer to be alone, doing my own thing. This month is all about getting out there, reach out to some of the people I've fallen out of touch with but I still miss and want to reconnect with.
I could no longer find where I got the lettering..
---
Listen with Intent is a project for 2014. You can read more about it here.