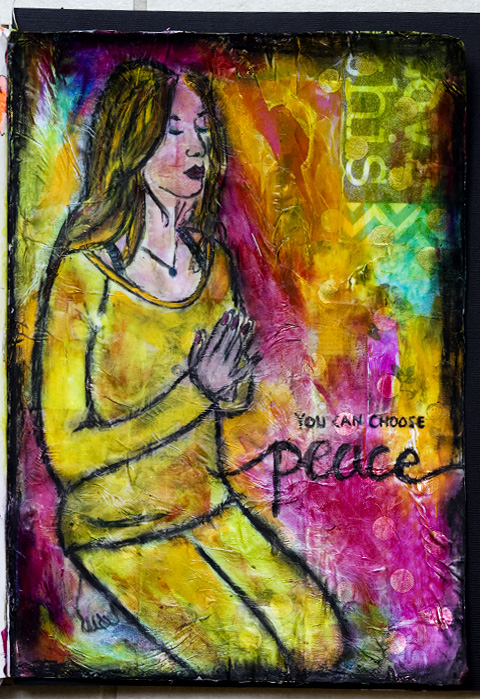 Life Book week 31 was an assignment from Mika Diaz. It was about using tracing paper to transfer a drawing into your art journal.
I had a lot of layers and fun with mine and used all my My mind's Eye products to make a fun background with shiny layers coming from within.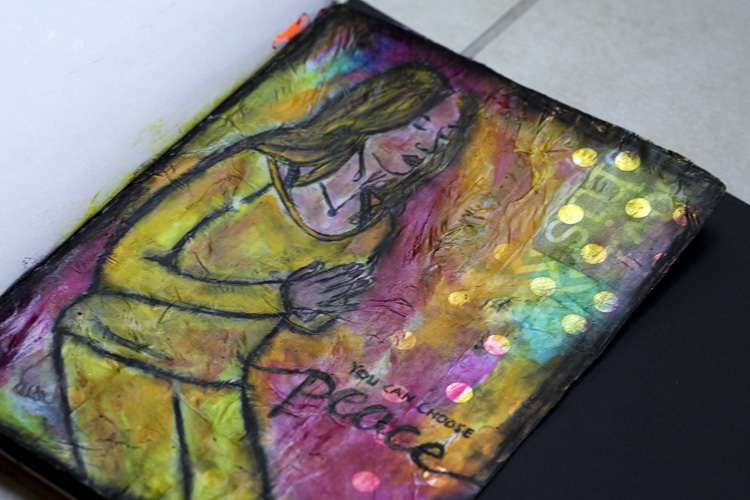 It says: you can choose peace.
---
Remember This is a project for 2014. You can read more about it here.