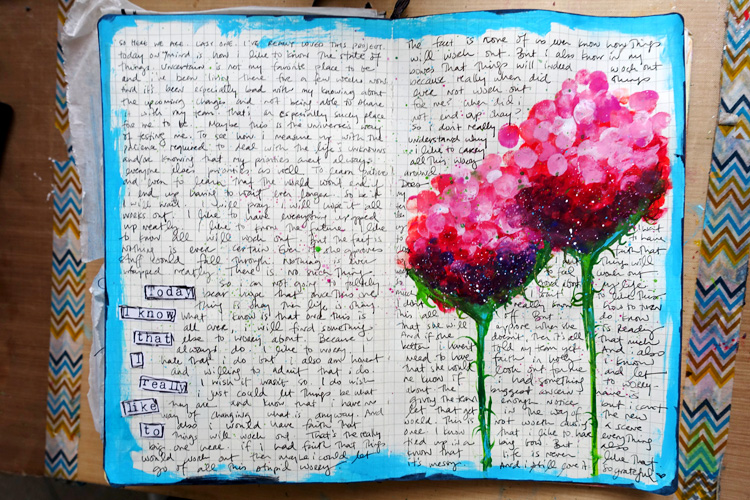 This week's inspiration comes from on of Tam's lessons from Life Book 2014. I used acrylics on the flowers and border. It was quick to make and gives me a lot of joy!
prompt says: today i know that i really like to
---
Today I Know is a project for 2014. You can read more about it here.