Continuing with the One Little Word 2014 assignments. This one is a two page spread. On the left is a large shot of me and the journaling is about one thing I'd like to improve this month.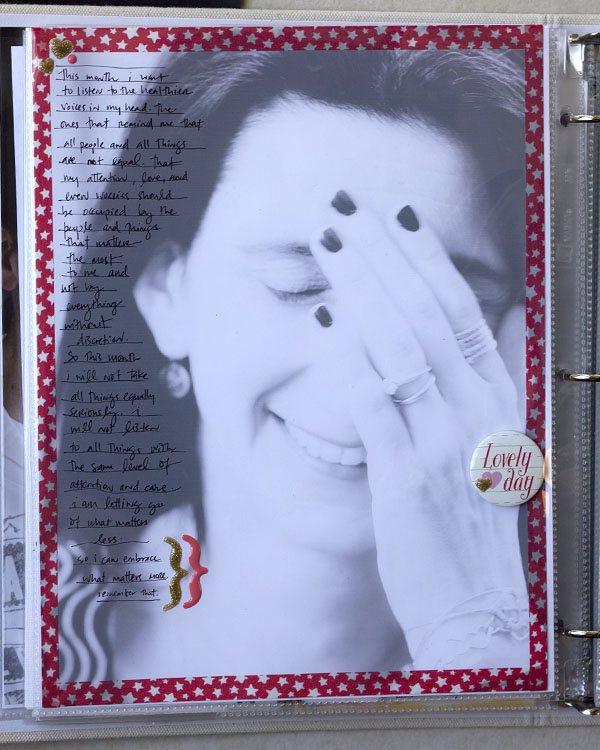 The right side is a series of photos from the first half of the year. Photos that make me happy.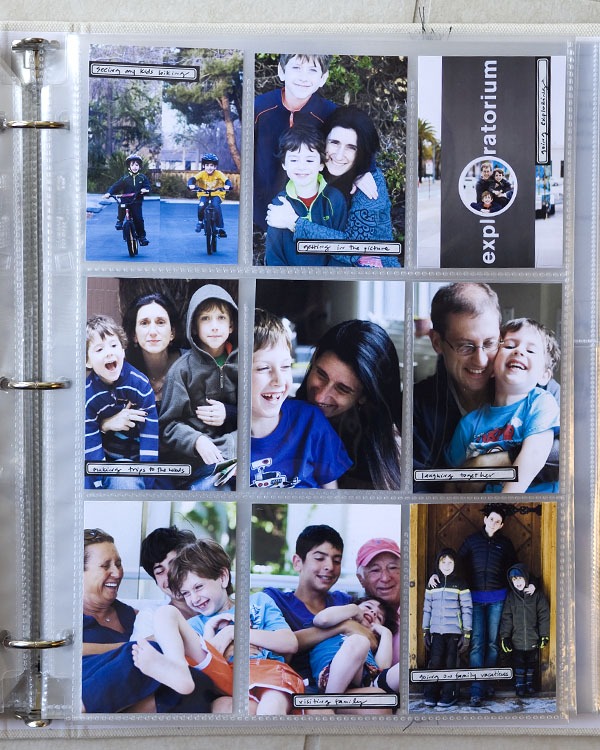 Love seeing these even now.
---
Remember This is a project for 2014. You can read more about it here.