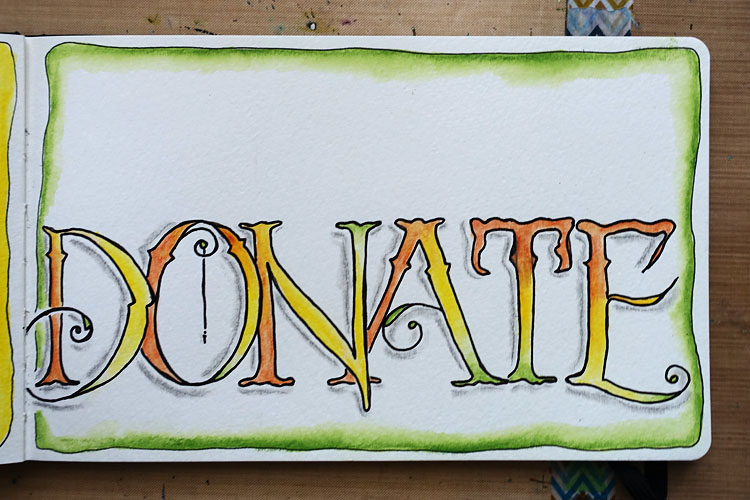 For my last intention in November I decided to pick donate. Donating my time, my support, my attention to those I love. Listening more openly, listening for an opportunity that might need me to donate more of myself to the conversation. It seems weird when I write it down but to me, this intention makes perfect sense 🙂
Here's the pin where I got the lettering..
---
Listen with Intent is a project for 2014. You can read more about it here.