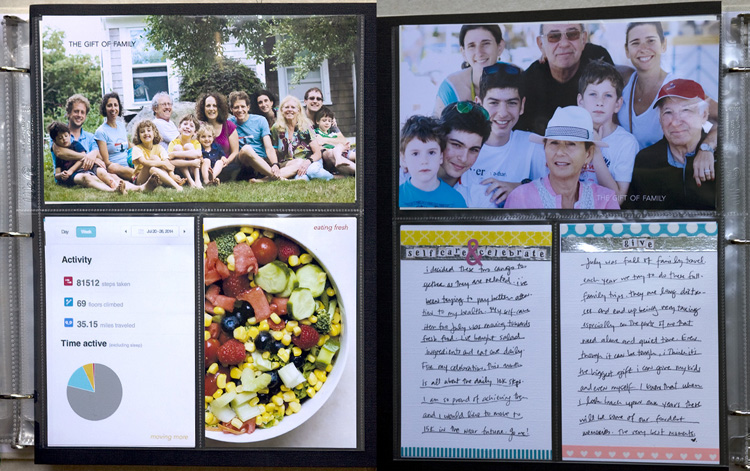 July was another two-pager. The assignment was to pick three things: One self care item, one thing to celebrate, and one thing to give.
I chose to celebrate doing 10K steps each day and to eat salads each day for lunch as my self-care. For giving, I decided to use the two big trips we took to see family.
Here's the front: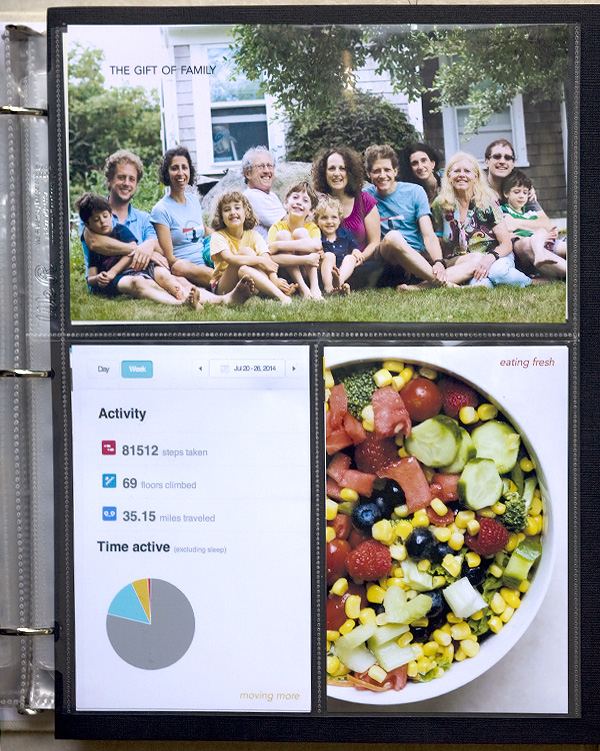 And the back: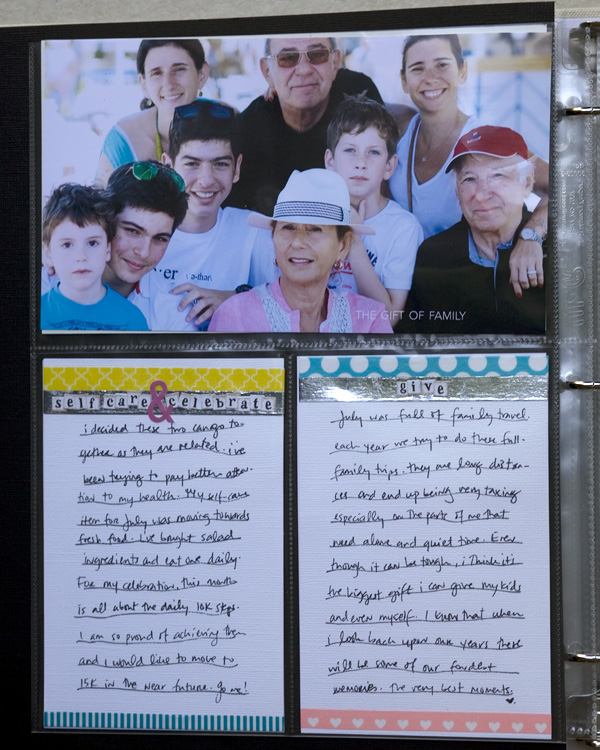 ---
Remember This is a project for 2014. You can read more about it here.