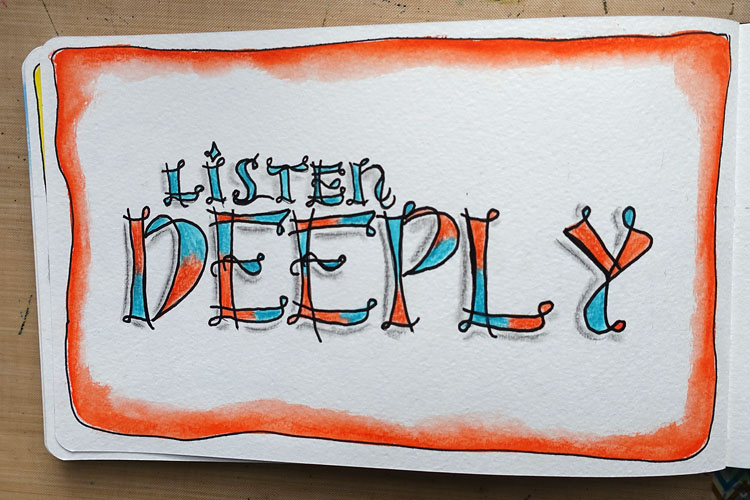 And for my final month, I decided to pick Listen Deeply. December is a reflective month for me. I like to slow down and go deeper. I like to read, think about, and journal on self-growth. My wishes, hopes, plans, goals, growth for the next year. It's a great time for me to go deeper.
Here's the pin where I got the lettering..
---
Listen with Intent is a project for 2014. You can read more about it here.