Day seven is all about chocolate. I brought a large collection from Zurich and we had to have a tasting, of course.
the before shot: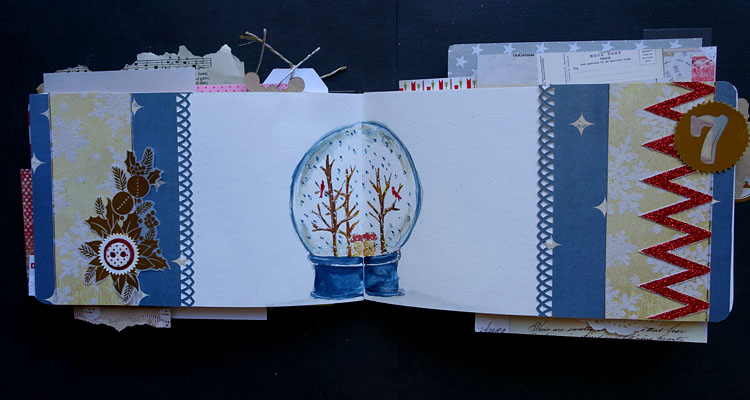 and here's the page after all the photos and words: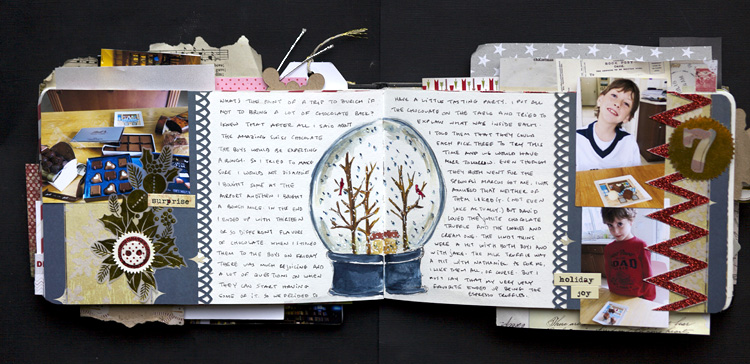 this is the left side: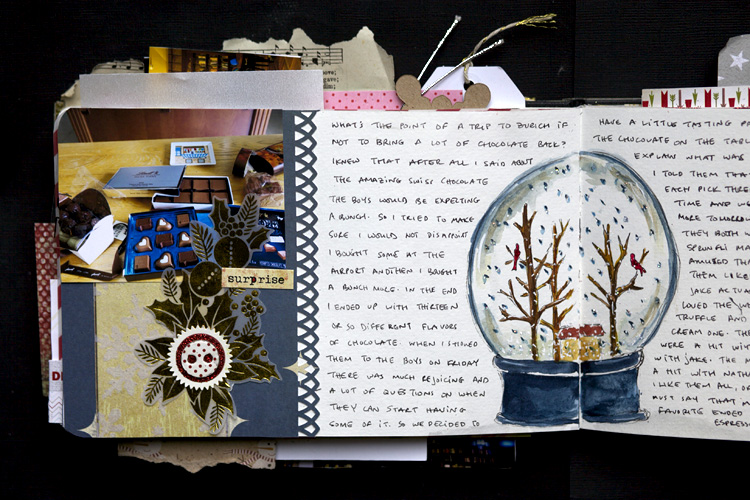 and the right side: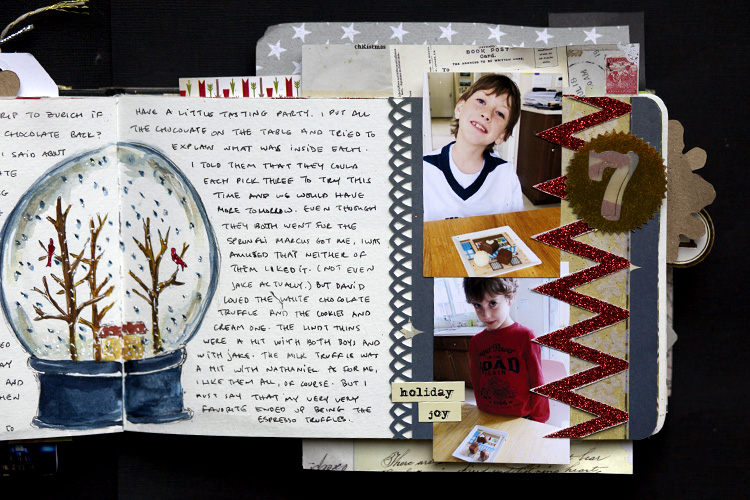 and a tilted look to see all the shimmer: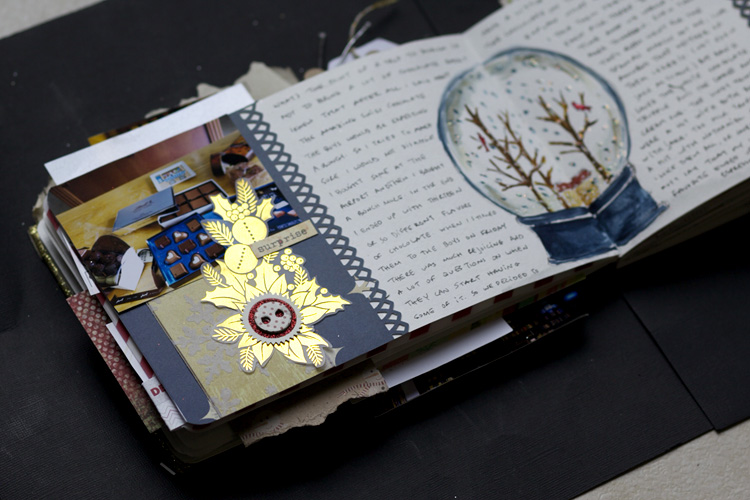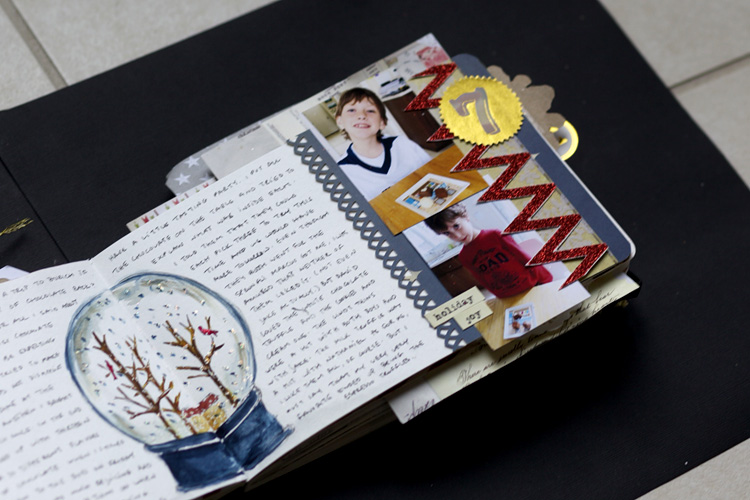 and now we're all caught up! on to day eight.