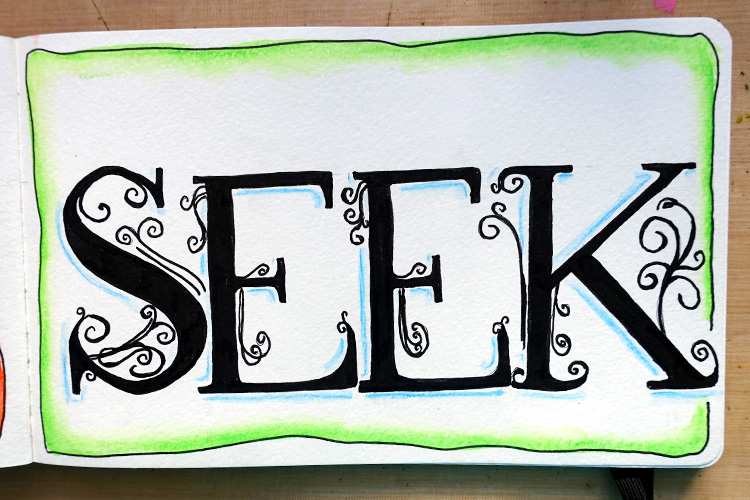 Part of going deeper is seeking things. Listening deeply to the universe, seeking its lessons and signs. Seeking the real meaning behind the words of others. Looking for my desires and listening for the good. What I like about seek is that it's very active. It implies involvement, actively trying to go deeper. Here's to a week of seeking!
Here's the pin where I got the lettering..
---
Listen with Intent is a project for 2014. You can read more about it here.