Day thirteen has two stories, on the left it's about how Nathaniel's teacher tweets during the week and happened to tweet about Nathaniel and then on the right side, I wrote about the boys doing their algebra books while I worked.
(I just noticed the photo on the left says "remember to" it actually says "remember to laugh" but the sticker fell off. I went and dug out another one to glue on there.)
the before shot: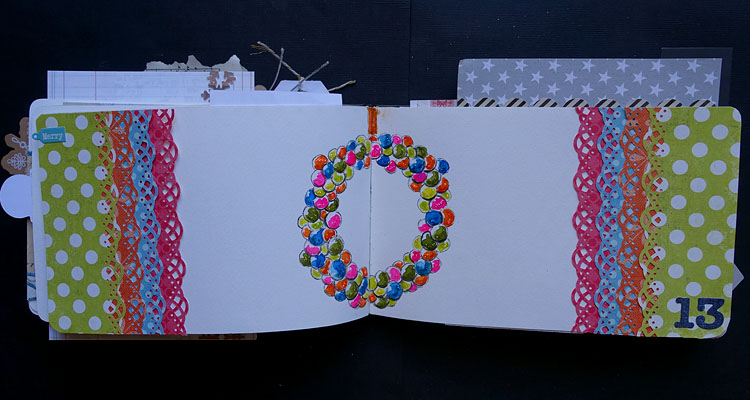 and here's the page after all the photos and words: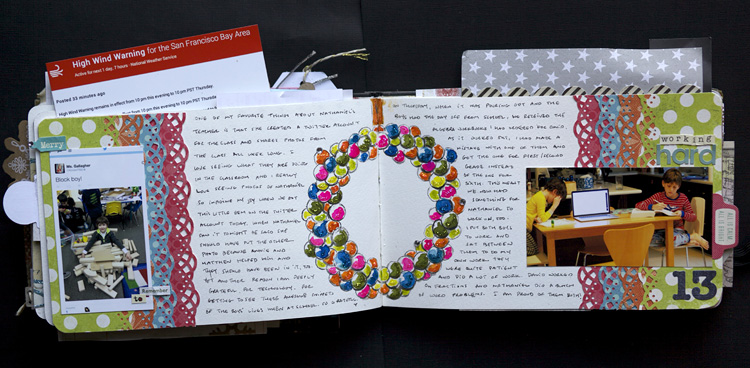 this is the left side:
and the right side: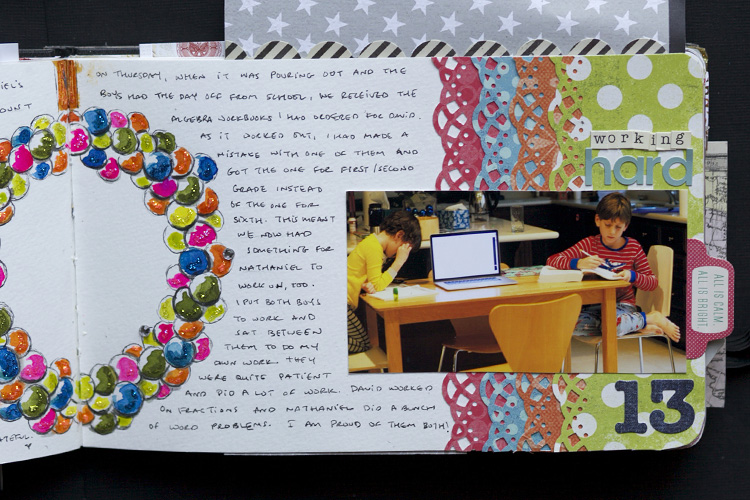 and a tilted look to see all the shimmer: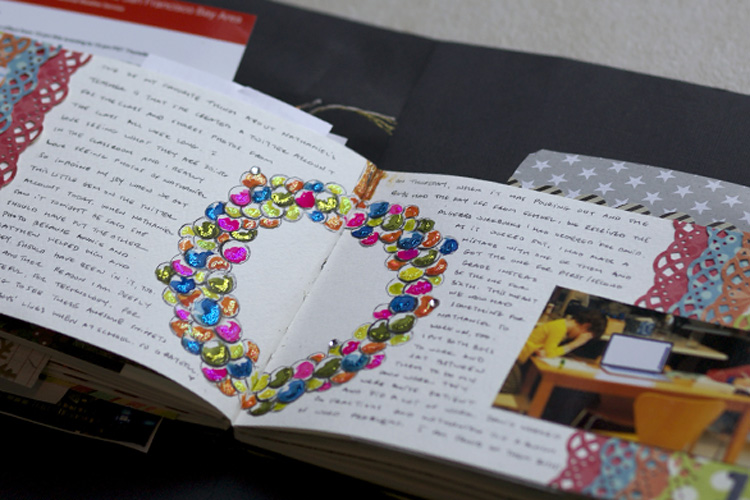 onward.