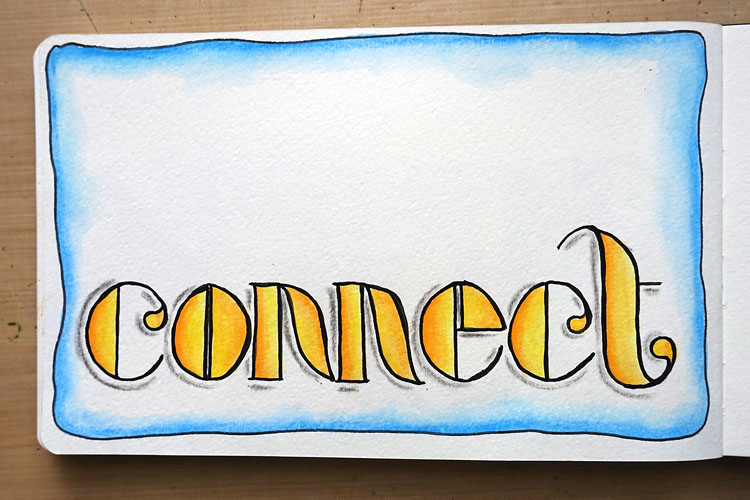 This week is all about connecting with people and allowing myself to go deeper into the community. I often tend to do become more of a hermit in the holiday season. This will allow me to reach out more and go deeper with my friends. It will also allow me to connect my thoughts and others' words more deeply, see patterns, look for what's unsaid. and more.
Here's the pin where I got the lettering..
---
Listen with Intent is a project for 2014. You can read more about it here.