Each year, I like to make sure I do one project that involves painting. Acrylics for the most part but any kind of painting. I liked the idea of Remembering things like I did for last year's Remember This project. And I signed up for Life Book in 2015, too.
So Note to Self will be a year of painted pages, using mostly Life Book lessons and a moleskine watercolor journal.
At least that's the plan.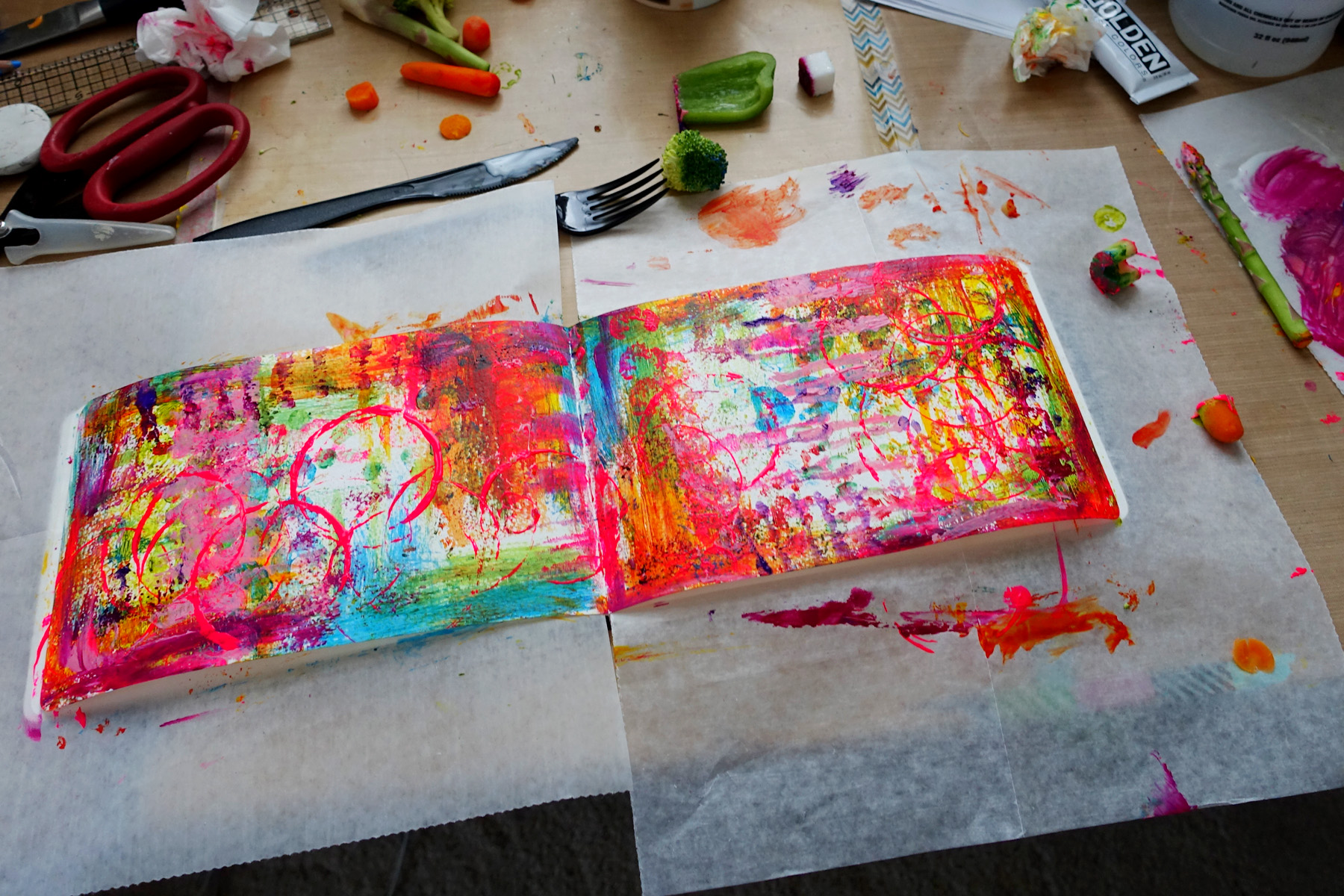 For this first page, I used Flora Bowley's lesson from Life Book 2014. Even though it has no writing, my note to self here to let myself be more free. Looser. This piece was done in many many layers and without any forethought. With some structure and grouping of colors but not much else.
It's a reminder that I need to practice letting go. Like everything else, it's a practice. This is also a reminder that what looks like chaos at first might end up as something magnificent. Part of the trick is trusting the process. Learning to see what's there. To see inside the noise. And let the beauty emerge.
I am looking forward to another year of wonderful reminders and joyful art.