Day Twenty-one is about going to the movies to see The Imitation Game, probably my favorite movie of 2014. The right side tells the story of our weekend and has a little photo of Nathaniel looking in the car where we seem to have plants growing.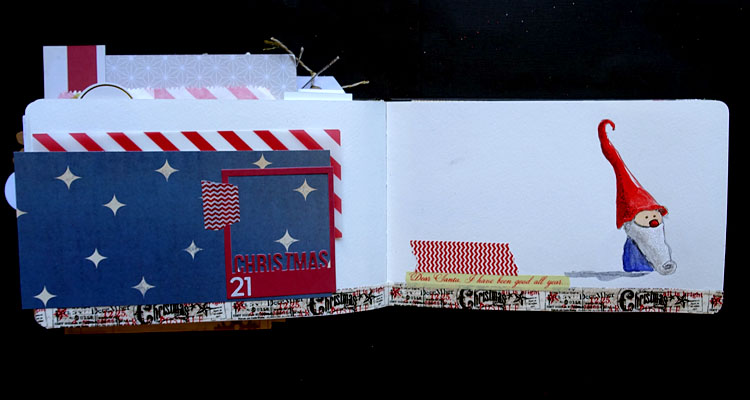 and here's the page after all the photos and words: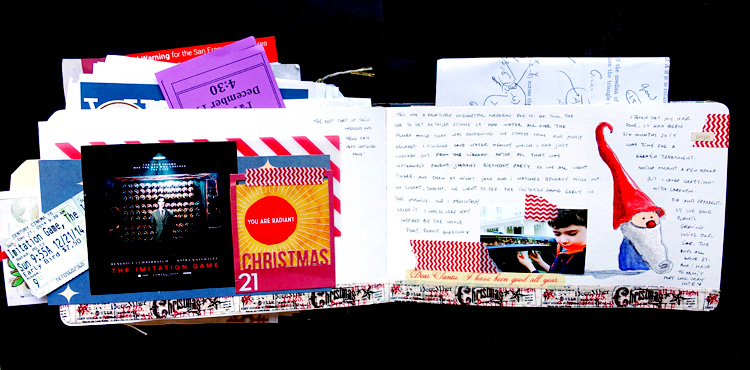 this is the left side: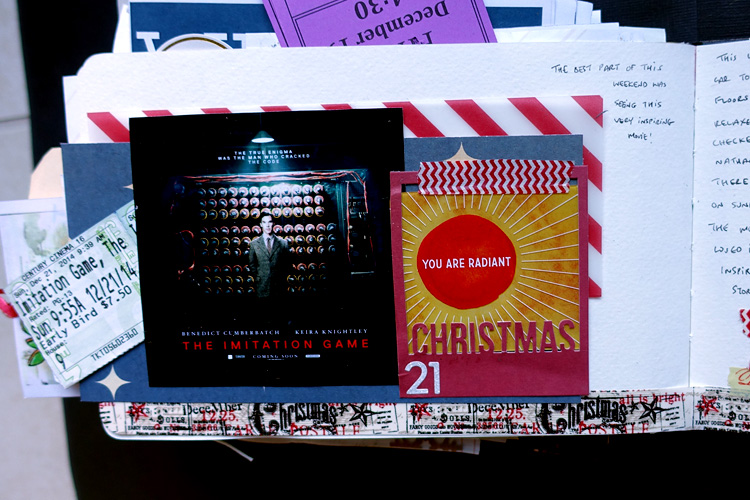 and the right side: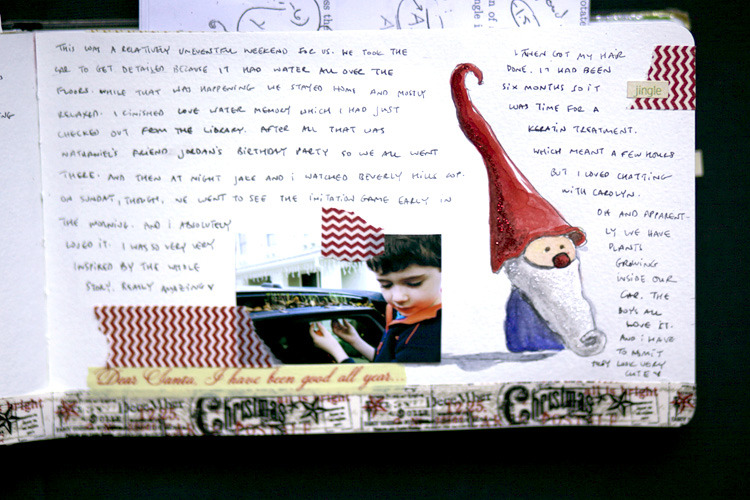 and a tilted look to see all the shimmer: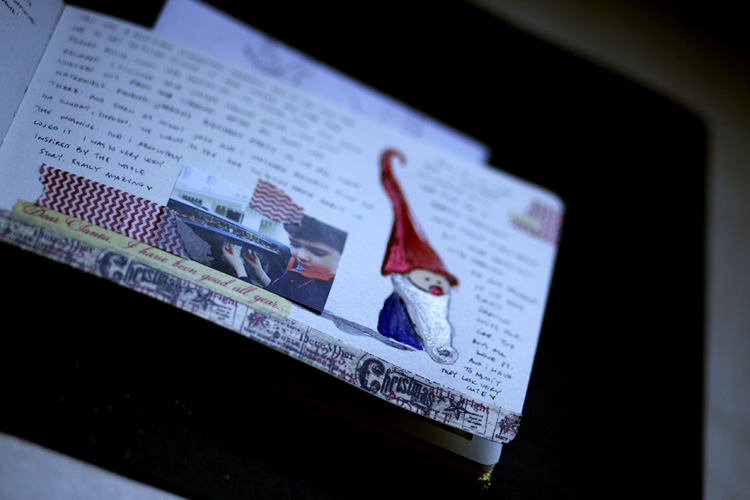 yey. onward.