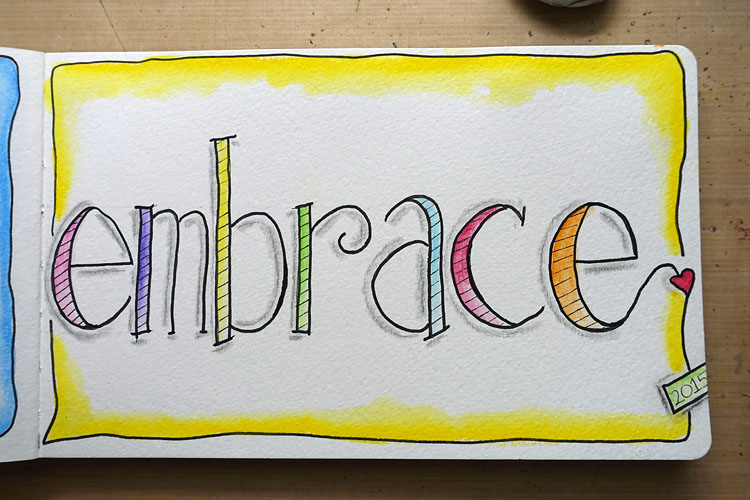 And finally, for the last week, I decided to set an intention to embrace life. To embrace all the wonderful messages from the universe, from my community, my friends, my kids, my wonderful husband, my loving family. Embrace all the good in my life.
Here's the pin where I got the lettering..
---
Listen with Intent is a project for 2014. You can read more about it here.