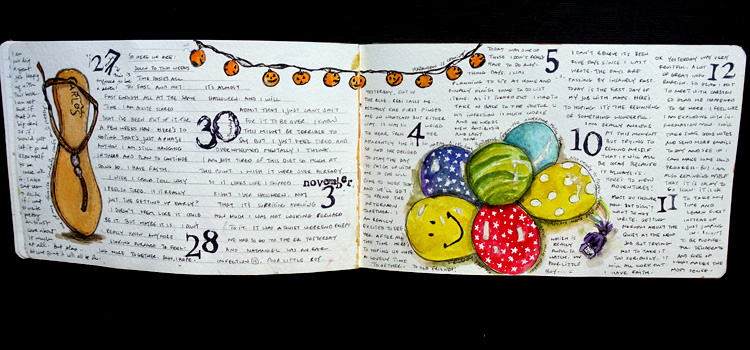 This week's page has some shimmer on the left side. It's one of those pages I built as I went along so the items don't really make a cohesive picture together. But I still really like how it looks.
On the left is my sandal. I added some shimmer to it because, in real life, it has some shimmer.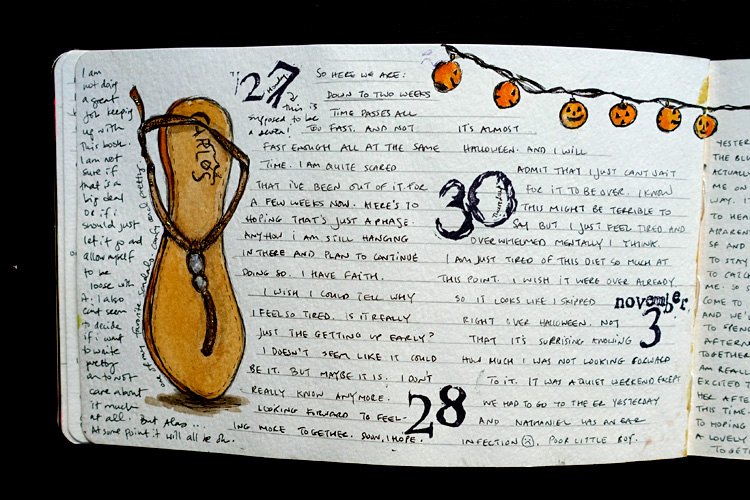 maybe you can see some of it here: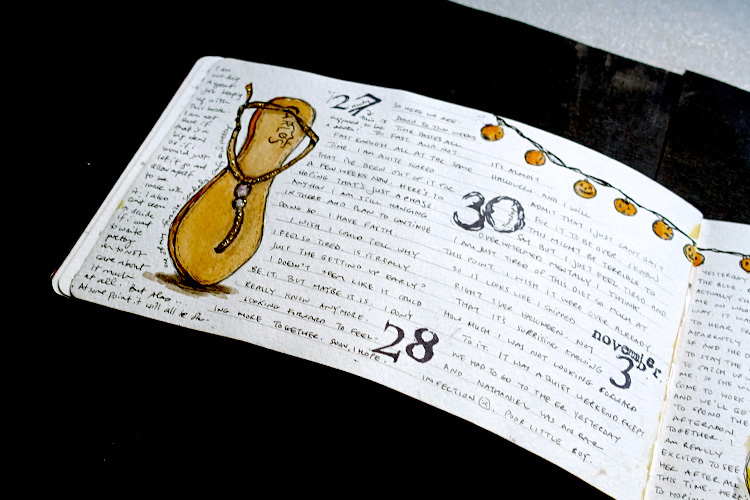 In the middle is the halloween pumpkins that were hanging outside my neighbor's house when I made this page. And then to the right are my birthday balloons that my friend Holly gave me when I turned forty. I love how colorful they are and how they have patterns too.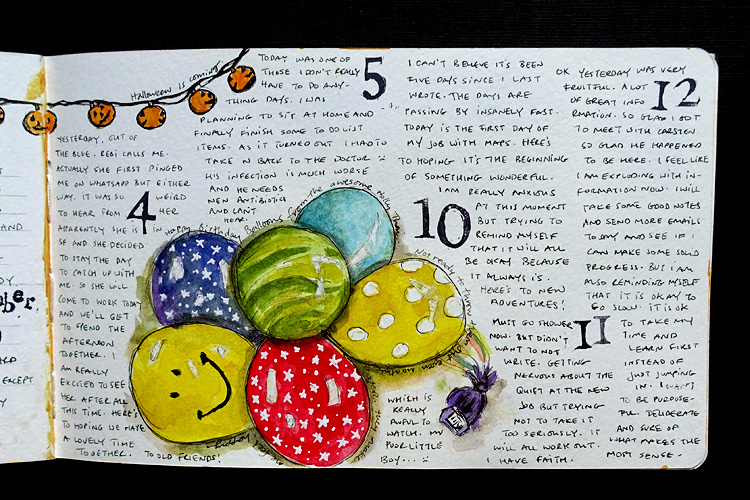 And there we are.
---
Everyday Brave is a project for 2015. You can read more about it here.