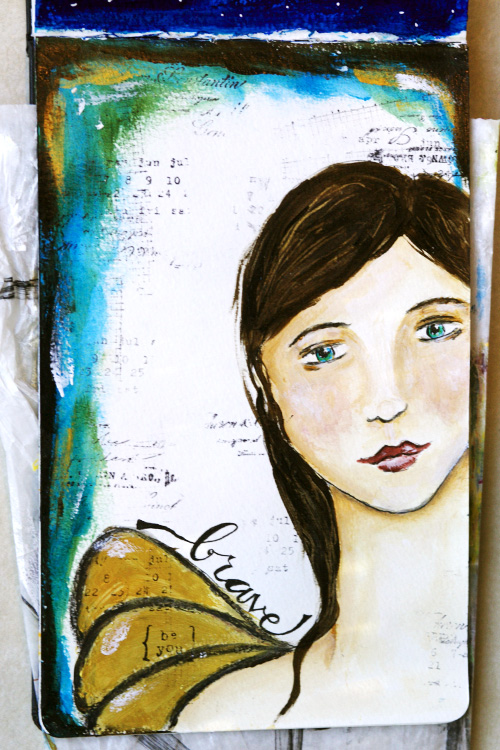 For this first page, I started out with Christy Tomlinson's lesson from Life Book 2014 but then I just totally decided to do my own thing.
I wanted to draw a girl's face. Something simple with wings and my word for 2015. I wanted a reminder to be brave that week so I just sat and drew her. And gave her some golden wings. I did it all pretty quickly and tried not to overthink it too much.
I loved the end result. Something simple and lovely.
here's a sideways look to see all the shimmer: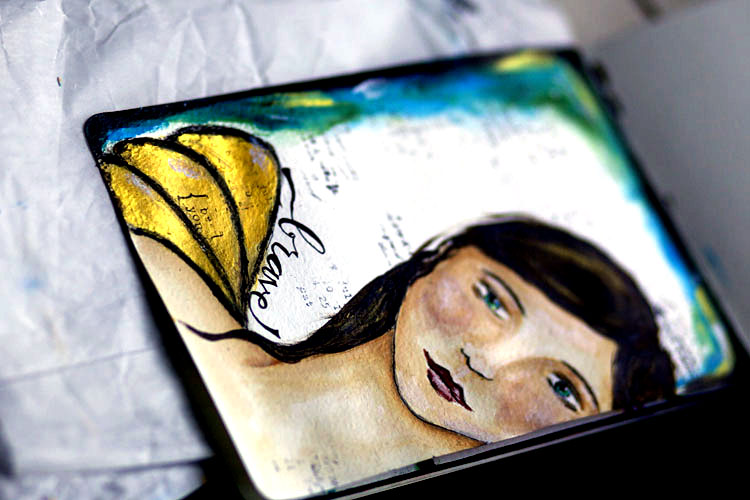 I can never have enough reminders to be brave and to be me.
---
Note to Self is a project for 2015. You can read more about it here.