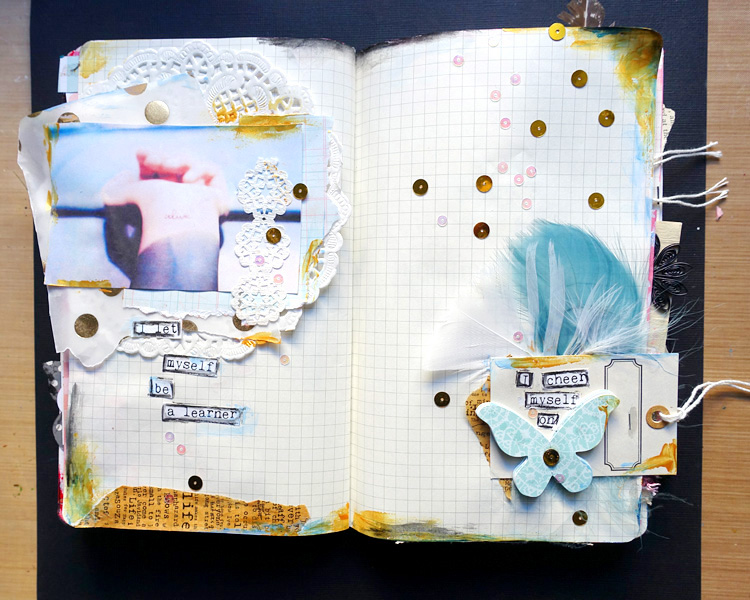 This week's pick is a hand and on the inside of the wrist is a tattoo that says "alive". I don't have any tattoos but if I got one, that's where I would want it to be. I coupled it with some sentences from an old Brave Girl's class I took. One says "I let myself be a learner" because when I am learning, I feel alive. And the other one says "I cheer myself on" because I want to be my own biggest advocate. I want to root for myself. I want to come fully alive.
here is a side look for the shimmer, you can't see it very well, but the transparent sequins shine beautifully: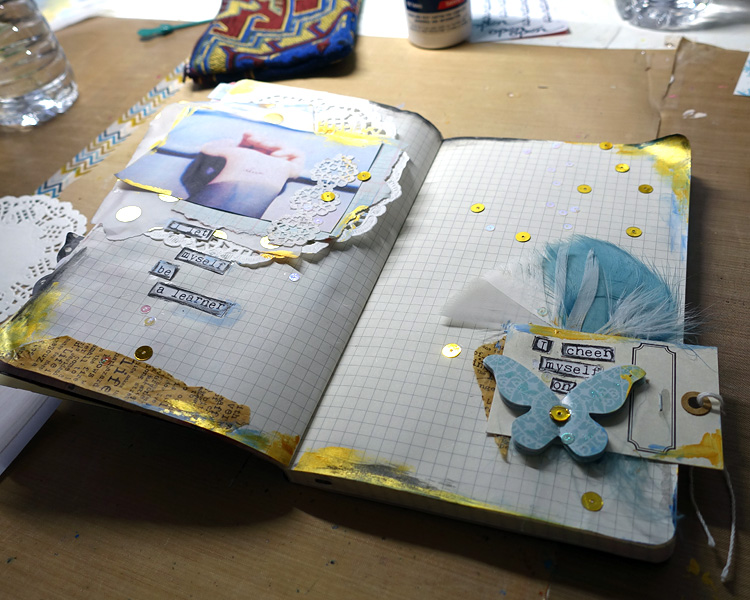 here's to being able fully alive.
---
You Choose is a project for 2015. You can read more about it here.