Here are my pages for day two.



David decorating the tree.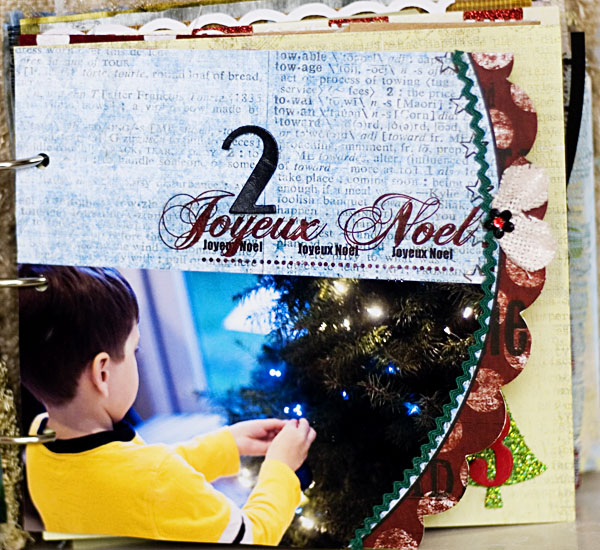 For the back, I wanted to do something fun so I made a tree using some fabric and adhered some beads. That's it.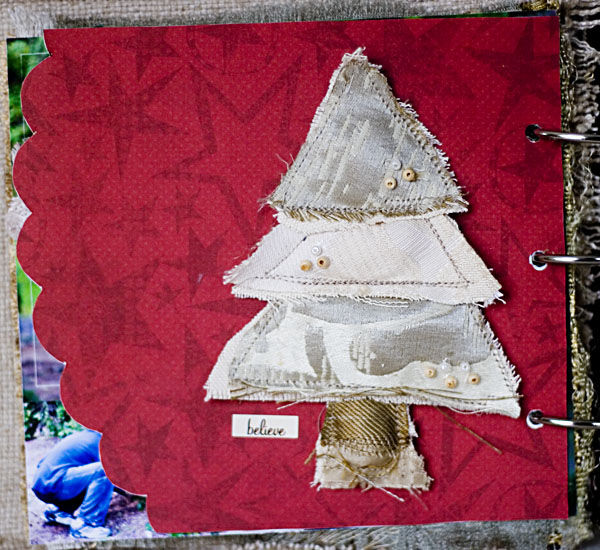 And here's a closer look: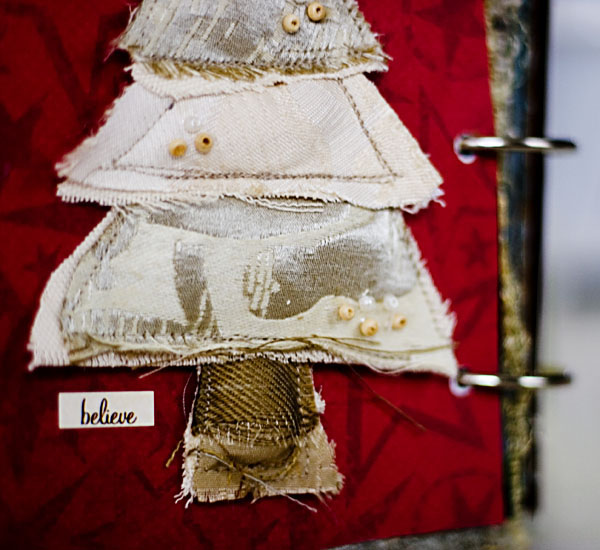 Still not on top of our schedule and todos but working on it.