I made this page the day I booked my first flight to Zurich. I was scared and excited at the same time and I hadn't drawn a plane yet so I thought it would be fun to try to make one.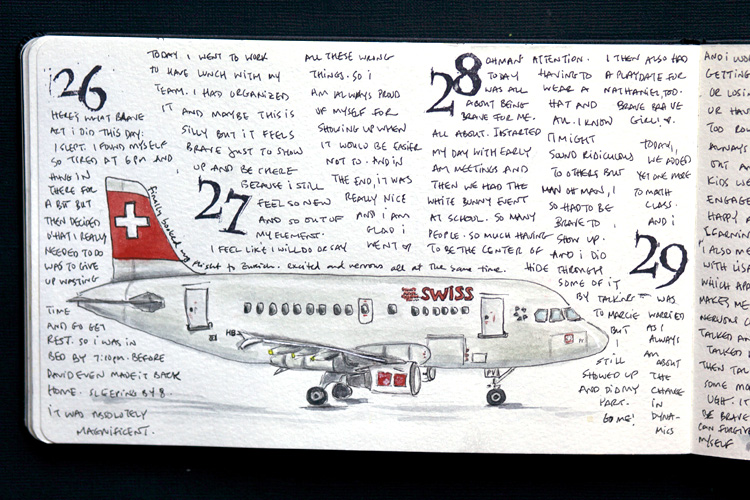 On the right side, I wasn't sure what to do. I drew my little Google cup that I drink out of often when I am on the go, where I put my hot tea. And then I just decided to do a little jar lantern for the fun of it.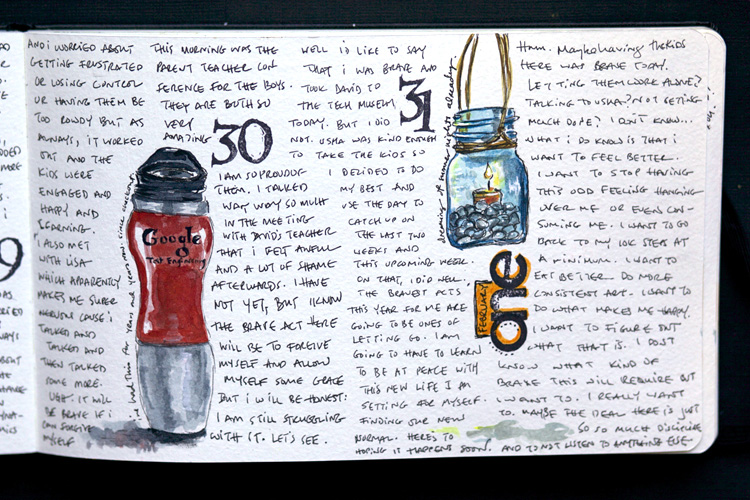 And there we are. Here's another week.
---
Fifty-two stamps is a project for 2015. You can read more about it here.