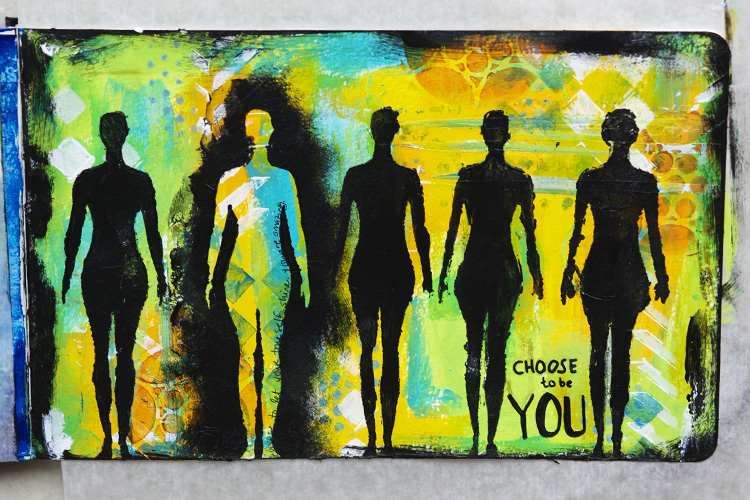 This page was inspired by Dyan Reaveley's lesson from Life Book 2014. It's a simple page and it wasn't hard to do. I painted the background with all different stencils and other fun things and then I used a human stencil to make them all black and then left one to stand out by using the opposite part and stenciling around the body.
The text says: choose to be you.
Part of being brave, for me, is being wholly myself. Embracing who I am. Not just being okay with it, but fully owning it. Being proud of it. I am always trying to improve as a person. I have many many many flaws. Many.
But I am trying. And I also have many wonderful characteristics, just like everyone else. I want to remember that what I am best at is being who I am. There's a reason I am who I am and I want to embrace it 100%. I love many other people and I also want to love who I am.
All of me.
---
Note to Self is a project for 2015. You can read more about it here.