Apologies for not posting Everyday Braves for the last two weeks. I actually did these a while ago but haven't had time to upload them as the last two weeks have been a rollercoaster ride of insane amount of work. Now that we are back to normal I am hoping to catch up on all things slowly.
The left side here is actually a Swiss tram. At least my version of it. I did this page before my first trip to Zurich.
And the right side is a teapot and a swing of flowers in the middle, just for fun.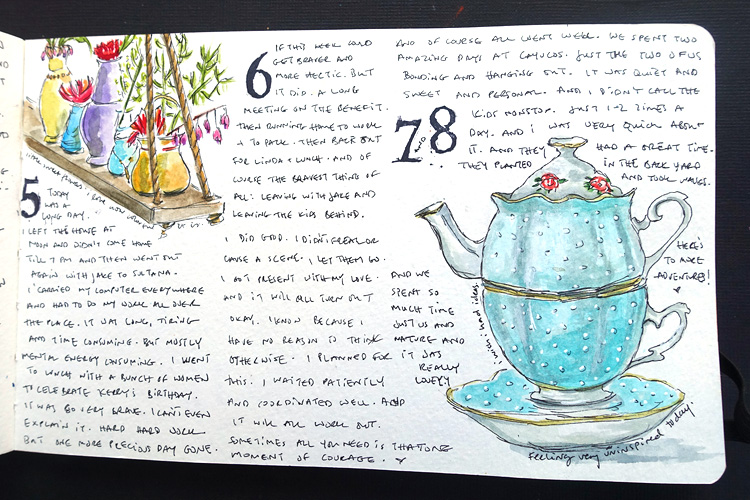 And there we are. Here's another week of practicing courage.
---
Fifty-two stamps is a project for 2015. You can read more about it here.