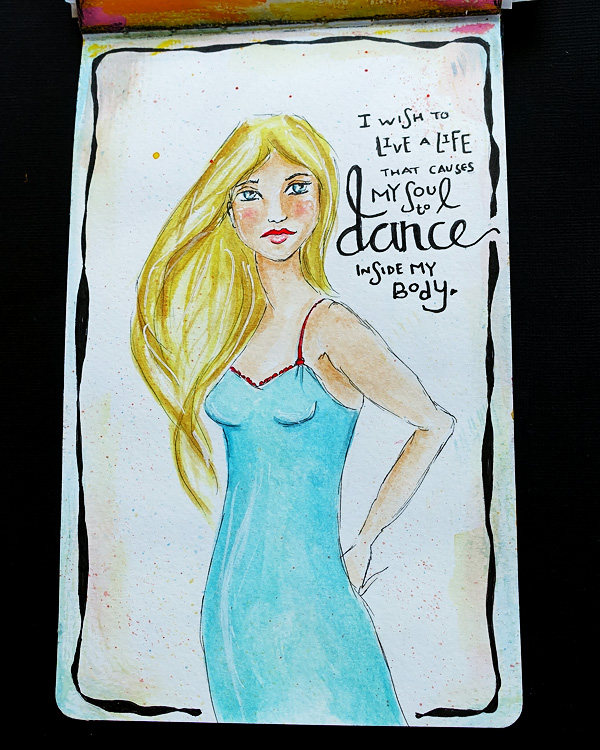 This week's page was another Life Book lesson. One by Jane Davenport whom I love.
The message on this one says: I wish to live a life that causes my soul to dance inside my body.
Note to self: do things that make you come alive. hold on to the joy. Embrace it and don't let it go. It doesn't matter what others like or don't like. what matters is that you honor what makes your soul dance.
---
Note to Self is a project for 2015. You can read more about it here.