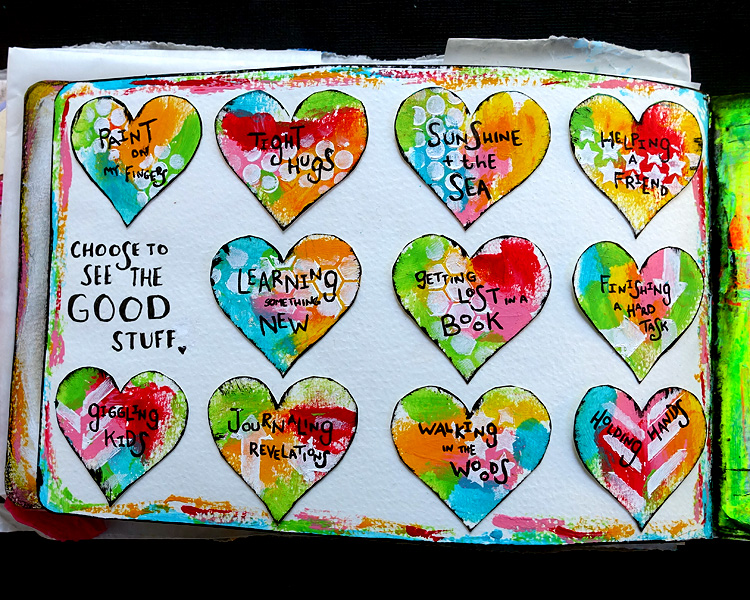 This week's page was another Life Book lesson. One by Tam and her class was a bit different but I did my own version with my own happy colors. Each of the hearts holds something that feels good to me.
Note to self: life is full of magic moments and opportunities. there are a lot of things i love to do. when the tougher times come, it's good for me to remember those things. they are what make me happy. and they are always here, no matter what.
---
Note to Self is a project for 2015. You can read more about it here.