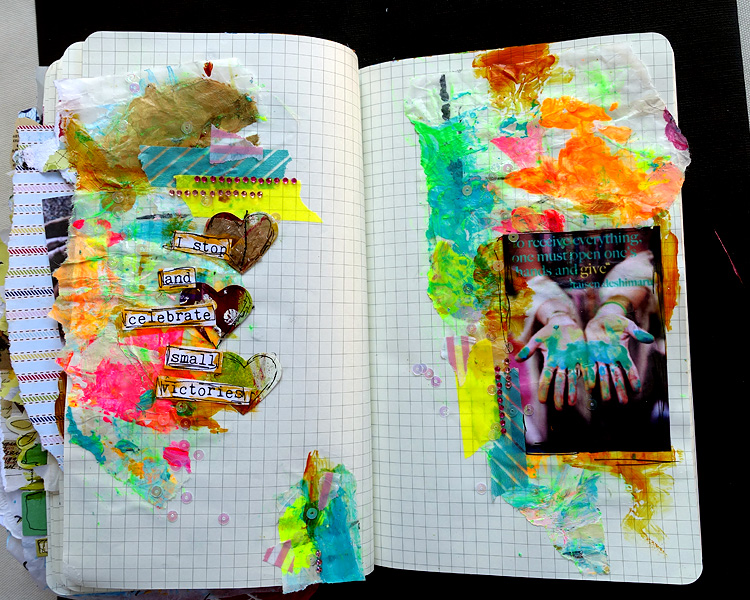 This week's pick is about giving. It says "i stop and celebrate small victories." To receive everything, one must open one's hands and give. I wanted to have much fun with paint on this one. I love all the colors on it. I want to remember to give. To be open. To have a sense of abundance. I feel that abundance in my core.
some sweet shimmers on this one: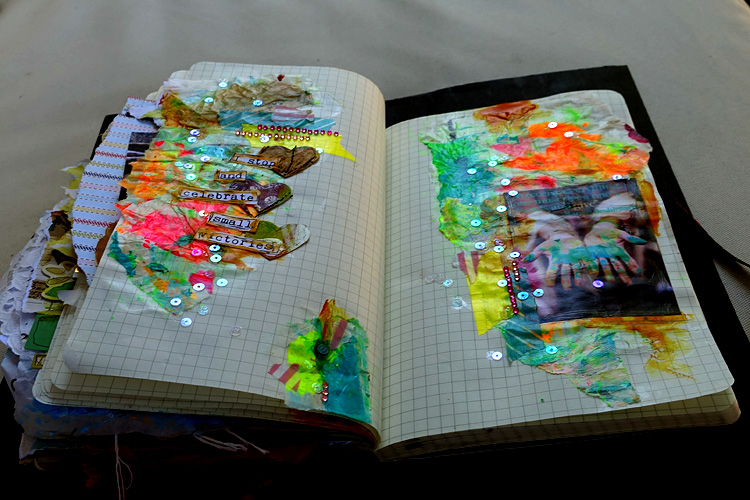 ---
You Choose is a project for 2015. You can read more about it here.