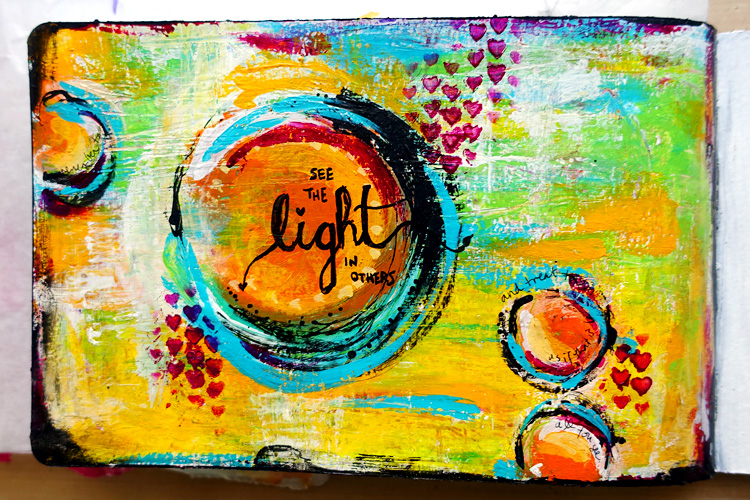 This week's page was another Life Book lesson. One by Alena Hennessy. I didn't have anything in mind when I started this piece. I just sat down and let myself have fun with paint.
Message says: See the light in others and treat them as if that's all you see.
Here are a few detail shots: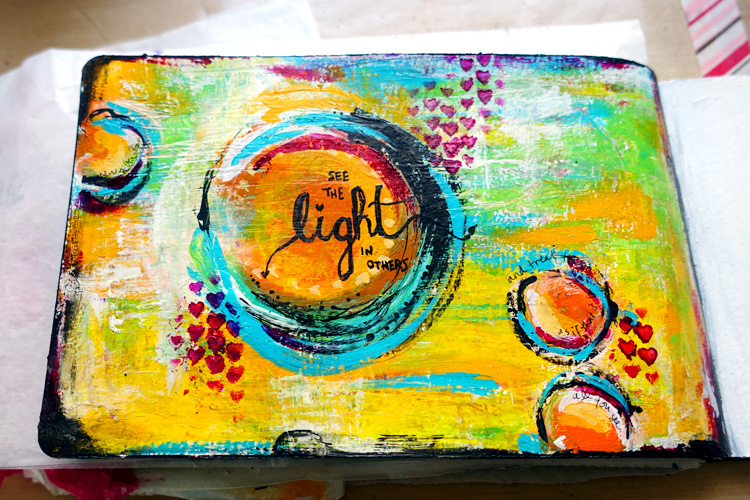 Note to self: i want to be the kind of person who sees others' light. everyone has light. i want to be able to find it and hang on to it. just like everyone has pain. if i see their light and i focus on it with all my might, i know the world will be a wonderful place for me.
---
Note to Self is a project for 2015. You can read more about it here.