Here's this week's layout, a little food and some clothes.
The left side here is an assignment for a class where I drew my cakepop as I ate it 🙂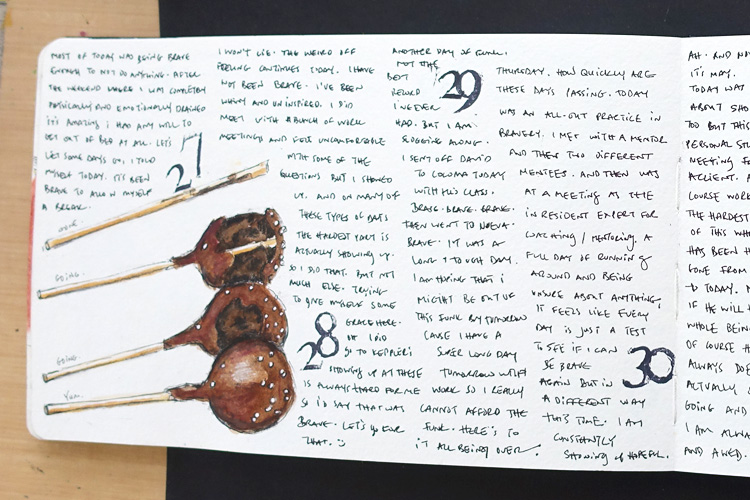 And the right side is just a dress I liked and a belt. I was running out of ideas on what to draw.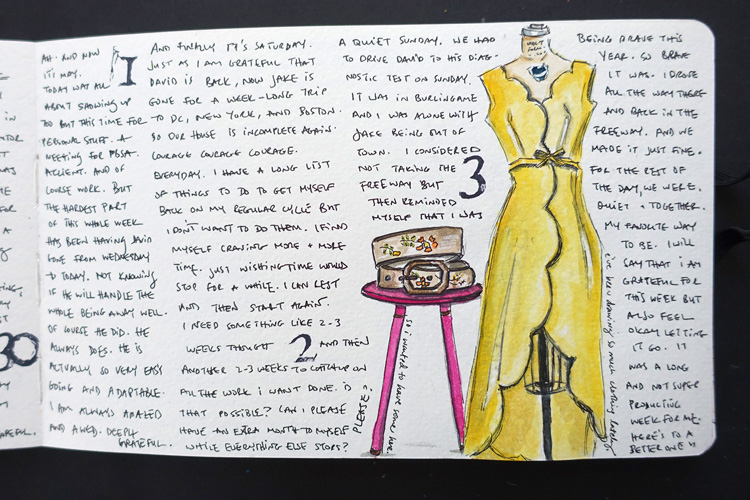 And there we are. Here's another week of practicing courage.
---
Fifty-two stamps is a project for 2015. You can read more about it here.