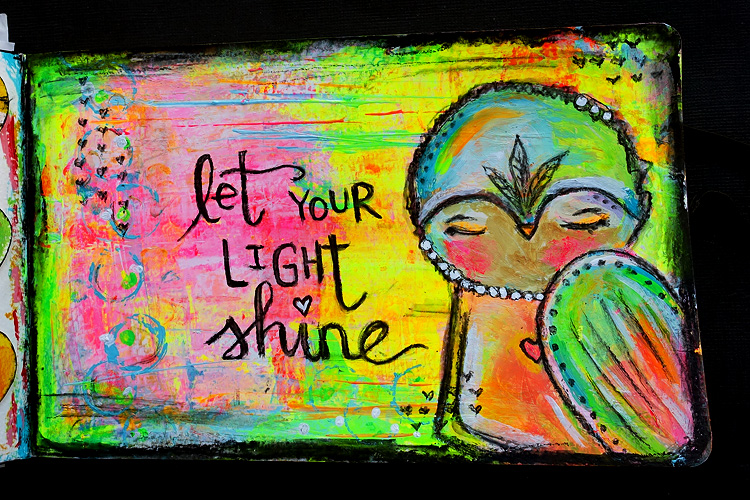 This week's page was another Life Book lesson. One by Juliet Crane which was about making an owl. I've always loved her owls so it was such a privilege to get to make one.
Message says: Let your light shine.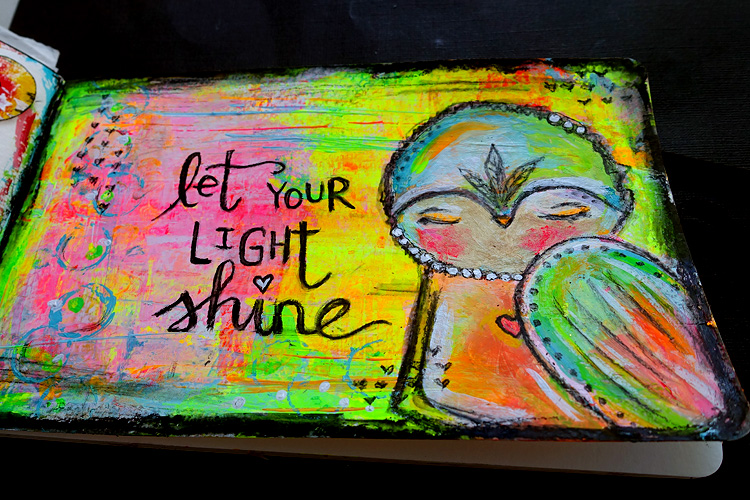 Note to self: what makes you who you are is what's magical about you. Don't dim that light. don't be worried about others seeing it. let it shine out with all your might.
---
Note to Self is a project for 2015. You can read more about it here.