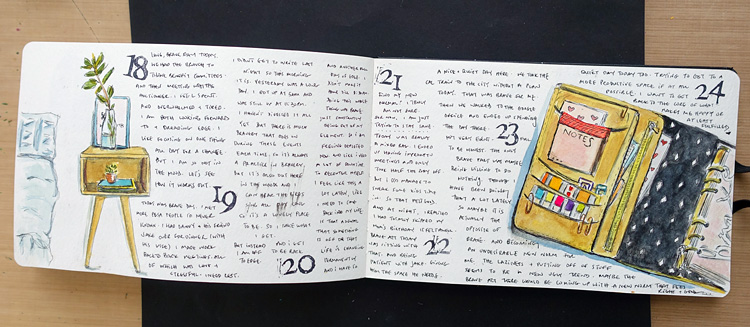 Here's this week's layout:
The left side here is a a bedside. beds are always hard to draw for me: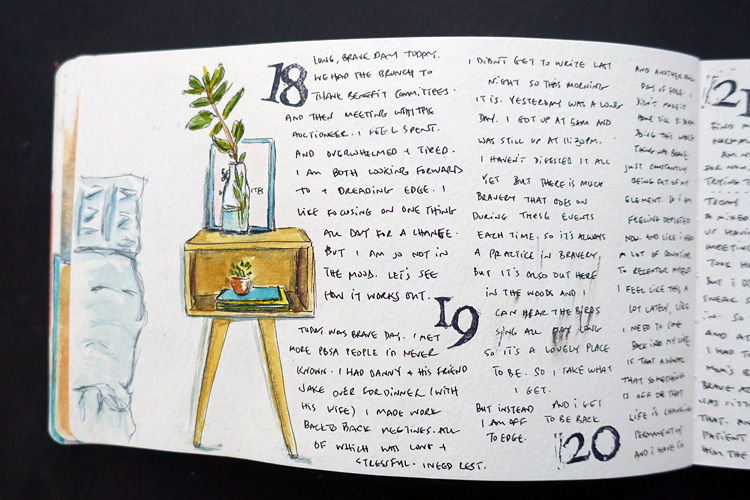 And the right side is my new (now old) planner (that i no longer use).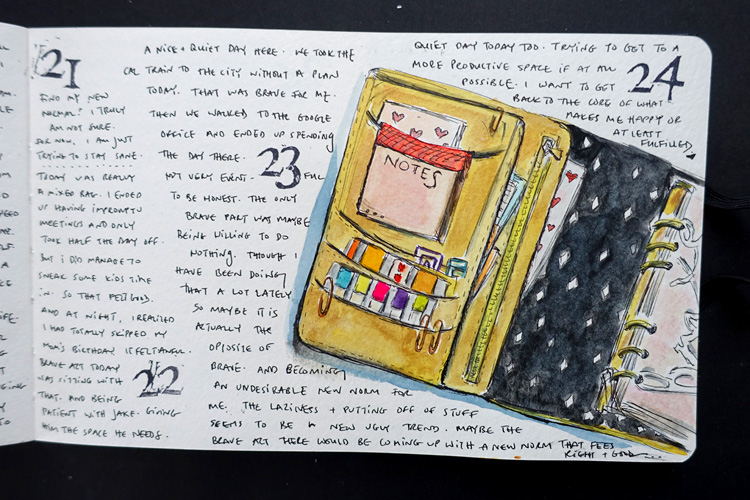 And there we are. Here's another week of practicing courage.
---
Fifty-two stamps is a project for 2015. You can read more about it here.