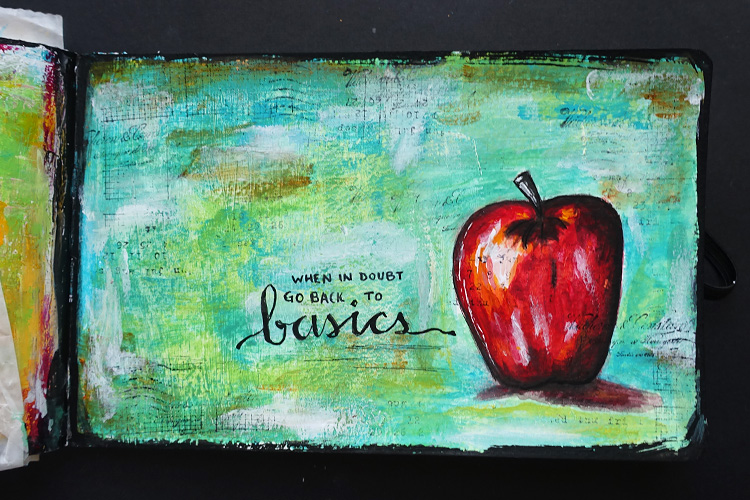 This week's page was another Life Book lesson. One by Tam. Sometimes the simplest ones are my favorite. I loved drawing this apple. It says "when in doubt go back to basics."
Note to self: if you're not sure what's going on or what you want or how you want to proceed, go back to the basics. basics of who you care about, what you stand for, what matters most. Always go back to the basics.
---
Note to Self is a project for 2015. You can read more about it here.