This week's page was another inspired by a Life Book lesson. But It's just one I did when I decided I wanted to do something, anything.
Message says: Everyday has light and dark in it. Remember: there will be light tomorrow, too.
Here are a few detail shots: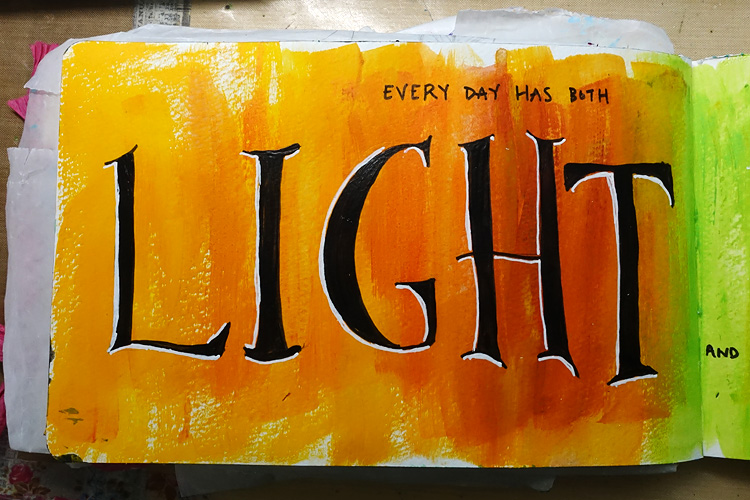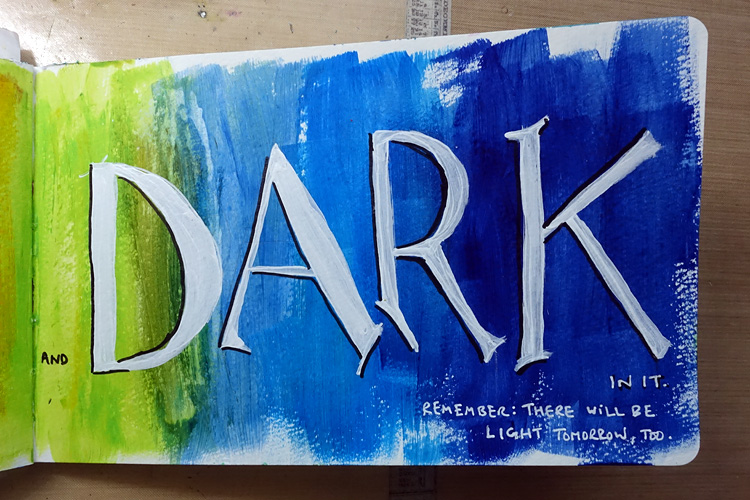 Note to self: i want to remember that there's light even in the darkest day and dark in the light days. Each day has elements of both. I want to be able to see the light in my dark days and notice that they are there. This is how life becomes magical. In always seeing the light, no matter how small it is.
---
Note to Self is a project for 2015. You can read more about it here.