After I did the four faces and found myself uninspired, I decided to try something slightly different. So I went back to being inspired by paperfashion. Since this is about getting back into doing something, anything, I figure whatever gets me there is what I should be doing. This makes me happier for now. Her work is always so awe inspiring to me.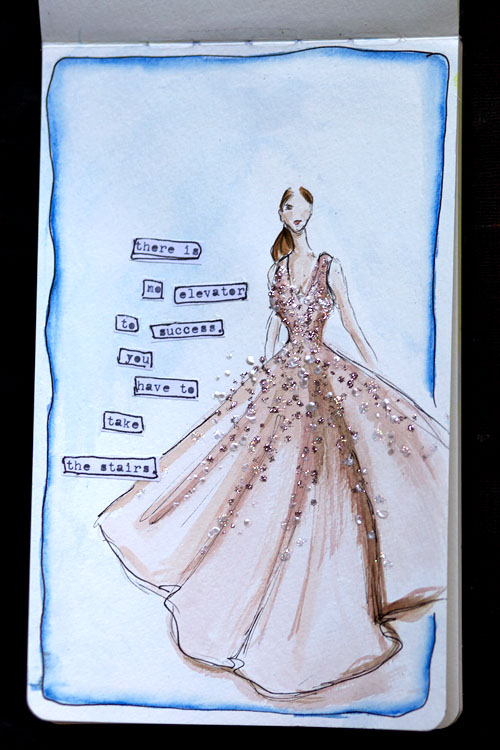 and it's super shiny too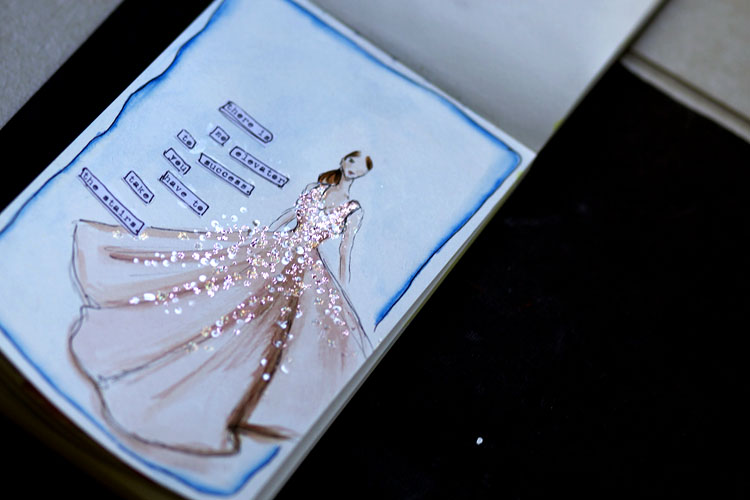 The quote says:
There is no elevator to success, you have to take the stairs.
This is something I seem to have figured out early in my life and I feel that, for the most part, I am very good at taking the stairs. I work hard and hard and hard. When i want something, I never assume it will be easy. Most things aren't for me. Most things require showing up, doing the work, being tired, resting, showing up, doing the work, feeling like you've made no progress but knowing it takes a lot longer, being tired all over again, and resting only to repeat it all over the next day.
Getting thing done is hard. Getting things done well is even harder. And all of the steps in between here and there (where there is somewhere you want to end up, some definition of success for you) are all hard. They are showing up and hating what you've done (like i have for this project till today), they are adjusting things, making it different, working at it, getting frustrated, feeling lost, trying more, feeling lost, trying more, coming back, trying even more. It's about showing up every single day and taking that next step. Having faith that it will eventually get you to the top. And trying to enjoy (or at least appreciate) the process in the meantime.
I feel that most of us are not taught this early on enough. Most of us don't realize that people work extremely hard to be where they are. Even for those cases where it looks easy, there's often much more under the surface that you don't know about. Sometimes the work is physical, sometimes it's emotional, and sometimes it's mental. But it's always there.
So, every time I feel like giving up or complain about why it has to be so hard, I will remember this quote and remind myself that the stairs take time to climb but I will reach the top eventually.